Medicom coming out with three new Zelda "Ultra Detail" figures next year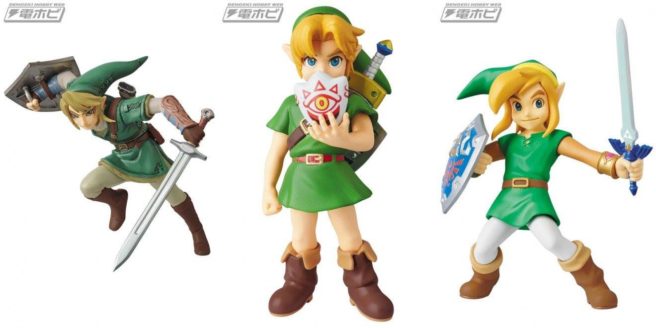 Update (8/29): Now up for pre-order on Play-Asia:
Zelda: Twilight Princess HD
Zelda: Majora's Mask 3D
Zelda: A Link Between Worlds
Each one costs $10. Not too bad!
---
Original (8/23): Medicom is adding three new Zelda figures to its "Ultra Detail" line. Ones based on Twilight Princess, Majora's Mask 3D, and A Link Between Worlds will release in Japan next May. Pricing is set at 1,080 yen for each.
Leave a Reply