Miitomo – item additions in Miitomo Shop (6/5/16)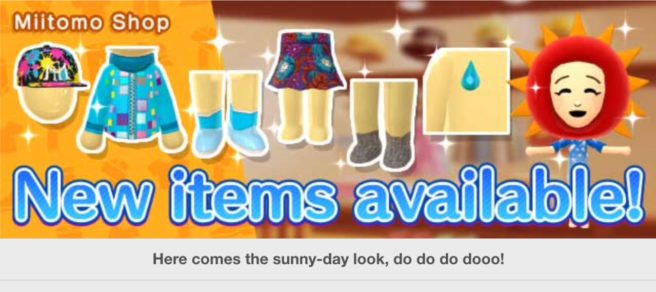 Several new items can now be purchased in Miitomo via the pap's Miitomo Shop. It's weather-based, with various clothing available with a sunny-day and rain theme.
Here's the full lineup of items:
– Paint-splattered cap
– Colorful raincoat
– Vintage floral-print flared skirt
– Short socks w/ cotton blend
– Rain boots
– Azure gemstone
– Sunny-day hood (set)
– Sunny-day top (set)
– Sunny-day shorts (set)
All of these items can be redeemed in Miitomo Shop in exchange for coins.
Leave a Reply