Miitomo – returning Miitomo Drop stage theme (11/18/17)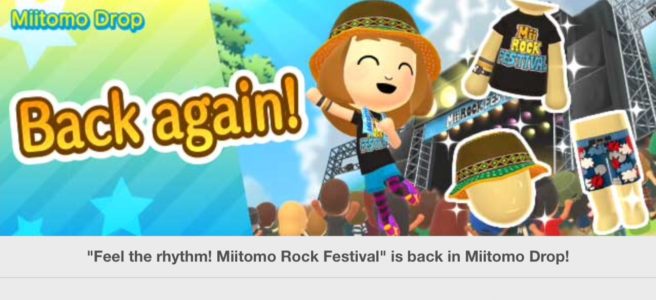 Miitomo has been updated with more content. Users will find returning stages with more items.
"Feel the rhythm! Miitomo Rock Festival" is the returning theme. The stages provide the following:
– Festival tee + wristband
– Comic-book shorts
– Woodland bucket hat
– Outdoorsy geometric skirt
– Tent hood
– Hiking backpack
– Hot-air balloon jacket
– Speaker costume
– Legendary axe
– Staff tee
– Outdoor stage
The returning stage will be available until November 21 at 6 PM PT / 9 PM ET.
Leave a Reply