Miitomo – returning Miitomo Drop stage theme (11/12/17)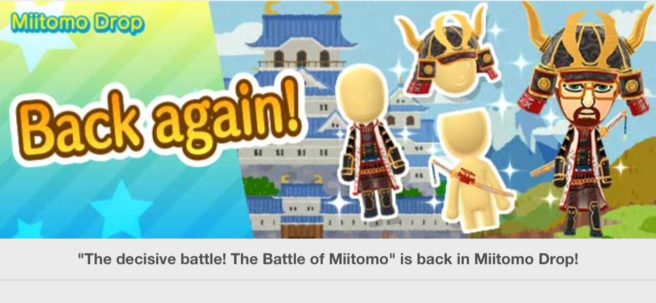 Miitomo has been updated with more content. Users will find returning stages with more items.
"The decisive battle! The Battle of Miitomo" is the returning theme. The stages provide the following:
– Shogun helmet
– Shogun armor
– Warrior wrap
– Treasured sword
– Warrior princess wig
– Warrior princess armor
– Cherry blossom tee
– Cherry blossom jeans
– Princess kimono
– Camellia dress
– Camellia pumps
The returning stage will be available until November 14 at 6 PM PT / 9 PM ET.
Leave a Reply