Miyamoto on what sticks out to him about Iwata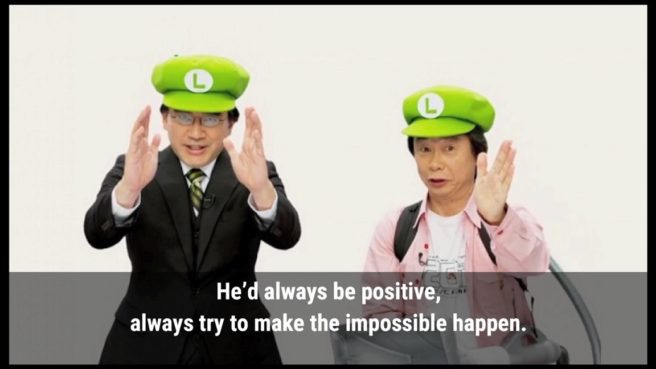 In an interview conducted by The New Yorker, Shigeru Miyamoto was asked about the piece of advise late Nintendo president Satoru Iwata gave to him which he cherishes the most.
Miyamoto thought about the question for a bit, and then went on to mention that Iwata "had this unique ability to rally people around a vision." Iwata was able "to take something, give it shape and then to motivate people."
Miyamoto also spoke about how unique Iwata was from the standpoint of a programmer. Although such developers may tell designers why something would be impossible, Iwata was the opposite, and "would say he was going to figure out how to make it work."
You can listen to Miyamoto's full comments on Iwata below.
Leave a Reply