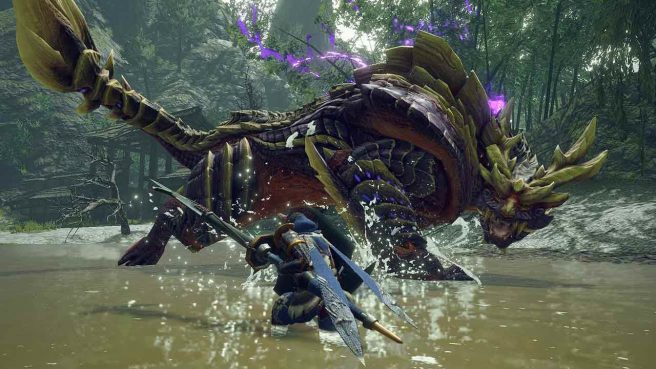 Monster Hunter Rise is almost here, and is traditional for big titles, Digital Foundry has come through with an analysis video. The site has examined the Switch title to see how it holds up from a technical perspective.
Below are the notable tidbits:
– Doesn't use all of the RE Engine features, but does implement some of them
– Ex: bokeh depth of field featured in cutscenes
– 756p when docked
– Edges produce a regular sample count with 21 out of 30 pixels
– 540 in portable mode
– Mostly solid animation work, though animation doesn't collide with various object meshes in the terrain
– This means when walking up a slope, your feet can clip through the ground
– Attack animation seems to be directly based on Monster Hunter World
– Animation is overall faithful to Monster Hunter World with just a few minor changes
– Foliage is animated and reacts to your character, but shadow rendering is reduced/absent in Rise
– Tree shadows are static in Rise whereas they are animated in World
– Capcom seems to have made the right cuts to get this type of Monster Hunter game running well on Switch
– When enemies are a certain distance from the camera, their animation rate is halved, so they only update at 15 frames per second instead of 30
– Frame rate is targeted at 30 frames per second, which the game usually hits
– Minor dips/incorrect frame pacing
– Similar in docked/portable modes
– Loading screens usually happen primarily when leaving/returning to the village, and are fairly quick
– Game supports proper 5.1 audio output
You can watch Digital Foundry's full analysis below.
Monster Hunter Rise launches for Switch on March 26.
Leave a Reply