Multiple Fire Emblem Warriors character reveals planned for TGS 2017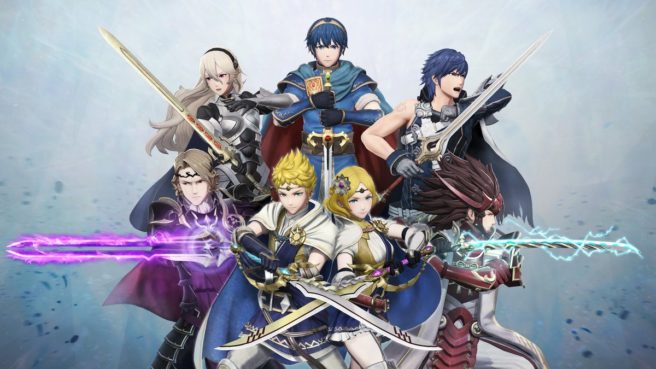 A few days ago, Koei Tecmo announced its lineup for this year's Tokyo Game Show. Fire Emblem Warriors will be featured in a big way. Not only will the game be playable, but Koei Tecmo is planning multiple events for the game.
Amazingly, Fire Emblem Warriors will have four different stage shows on consecutive days starting September 21. Each one should be streamed live on Niconico at least, and seemingly YouTube and Fresh as well.
The first session is taking place on September 21 between 2:30 PM and 3:15 JST. Gameplay, videos, and details are promised, and it sounds like we could be hearing about a new character. Producer Yosuke Hayashi and director Hiroya Usuda will be on hand along with Masahiro Higuchi from Intelligent Systems.
The next session is taking place on September 22 between 1 PM and 1:45 PM JST. Much gameplay is promised in addition to details and videos.
Koei Tecmo will hold yet another stage show for Fire Emblem Warriors between 12:30 PM and 1:15 PM JST on September 23. We'll be hearing about a new character here for sure. Hikaru Midorikawa, Marth's Japanese voice actor, will also be in attendance.
Last but not least, a final session is being held on September 24 between 4 PM and 4:45 PM JST. Katsuyuki Konishi and Maaya Uchida, who voice Marx and Lianna respectively, will be appearing.
We're certainly in for a lot of Fire Emblem Warriors news. Koei Tecmo is going all in just prior to the Japanese September 28 launch.
Leave a Reply