NBA 2K18 Switch commercial airs during NBA season openers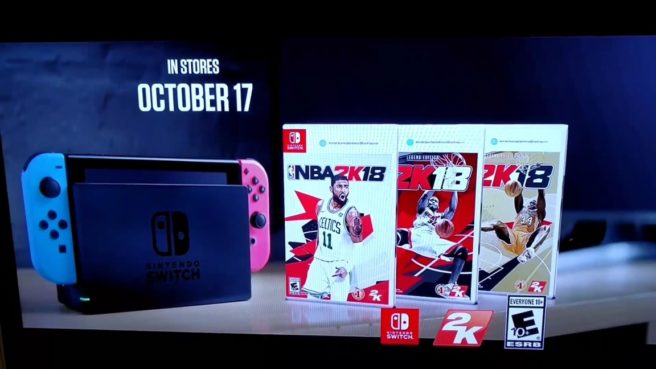 The Switch version of NBA 2K18 was in the spotlight yesterday as the 2017 – 2018 NBA season kicked off. During the game between the Boston Celtics and Cleveland Cavaliers as well as the Houston Rockets and Golden State Warriors, a Switch-specific commercial aired.
The ad itself isn't anything too special. It takes a few seconds from the launch trailer mashed together with some Switch footage. Still, it's noteworthy that the Switch version of NBA 2K18 is being advertised in this fashion.
Here's a look at the commercial:
Leave a Reply