Nearly 150,000 dominoes used for Super Mario Odyssey tribute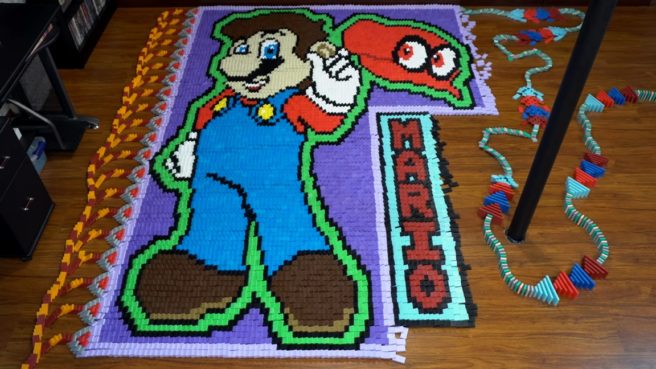 Super Mario Odyssey recently debuted on Switch, and TheDominoKing decided to celebrate in the only way he knows how. 148,777 dominoes were used to recreate images from the game, including Mario himself, Cappy, and more.
TheDominoKing used a screen link, meaning each clip was created separately and edited together to make it look like a single scene. Many would probably agree that what has been created here is nonetheless worth admiring and is undoubtedly a painstaking process. You can watch the full tribute below.
Leave a Reply