New Ace Attorney 6 screenshots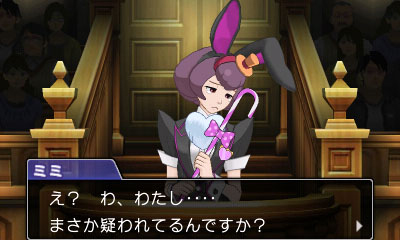 Capcom released a batch of new screenshots from Ace Attorney 6 today. Find them in the gallery below.
Ace Attorney 6 is comprised of two parts, as we already know: investigation and trial. Players collect evidence during the investigation sections and present them against prosecutors and witnesses during trials. The game flow is the same for Phoenix and Apollo.
There are four options during investigations. You can talk to people, examine scenes, present evidence to people, and move to another location. During trials, you press witness testimony and present evidence to object to a statement during cross-examination, similar to past entries.
Leave a Reply