New Layton anime will feature Katrielle, starts Spring 2018 in Japan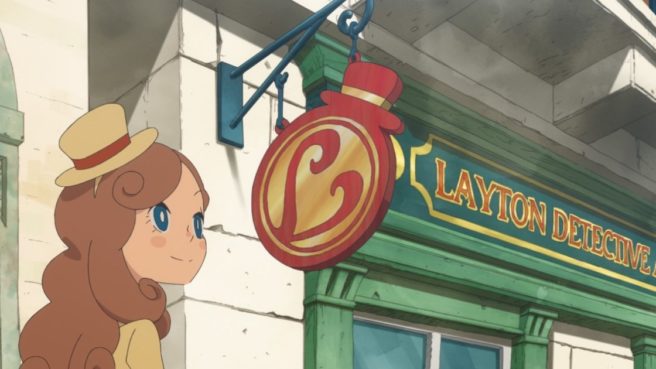 Shogakukan's Ciao has the first details on the new Layton anime. Layton Mystery Detective Agency: Kat's Mystery-Solving Files will debut in Japan in Spring 2018, according to the magazine.
The new anime is based on Layton's Mystery Journey, which stars Katrielle "Kat" Layton. It will take place in London and follows Katrielle and her dog Sherl. The mystery-solving show has a "high-speed comical mystery-solving story". Additionally, Ciao shows the silhouette of a character resembling Professor Layton.
Kana Hanazawa has been announced as the voice of Katrielle. Level-5 CEO Akihiro Hino is on board as the creative director, and is also credited with the original concept and series composition. Susumu Mitsunaka is directing while Yoko Takada will work with character designs.
Ciao will also kick off a manga adaptation of the anime in Spring 2018. Takara Tomy is preparing "stylish goods" for the series as well.
Leave a Reply