New Pokken Tournament fighter reveal coming next week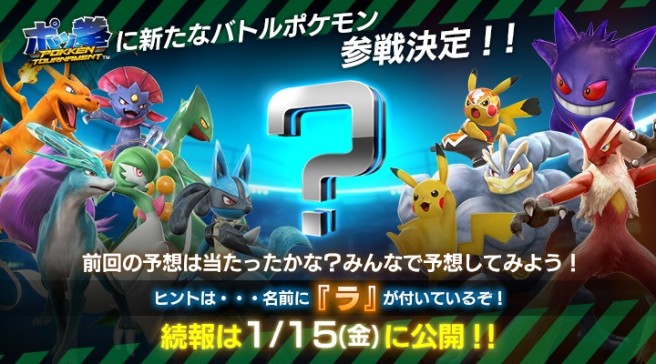 Sceptile was revealed for Pokken Tournament following a tease on the game's Twitter account. Something similar is now taking place once again.
Next week, Bandai Namco will be pulling back the curtain of another fighter on the way to Pokken Tournament. The announcement – which will likely come with a trailer – will be made on January 15. Only one clue has been shared: the Japanese name of the Pokemon has a letter ? (ra) in it. We'll be hearing about another support Pokemon as well.
50 staff members attempted to predict the Pokemon and their reactions were polled after knowing the result. Here are the results of that:
– My prediction is correct! I'm really happy! – 1
– My prediction missed, but I'm still glad – 13
– My prediction missed, I'm salty – 31
– I'm actually perplexed, so I can't answer – 5
Leave a Reply