New RPG Maker Fes details: 16 saved games, pre-sets, created games free for everyone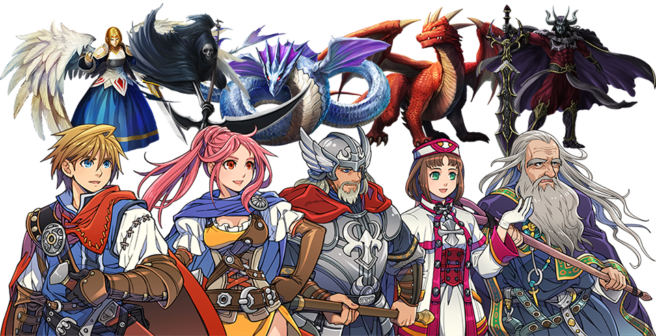 RPG Maker Fes, the latest entry in the RPG Maker series, will be released in Japan (and only Japan so far) on November 24th. Ahead of its release, Kadokawa Games released some new info, which the fine folks at Gematsu translated.
First of all, you will be able to work on and save up to 16 RPGs at the same time. This should leave plenty of room for experimentation – get stuck on one project? Save it for later and work on the next one. These will be saved on your 3DS' SD card.
The next feature is pretty much a given for game development, but Kadokawa Games nonetheless mention that RPG Maker Fes allows you to set variables, conditions and flags for a variety of things. You can edit when and how certain events will occur in your game, what special skills will do and you can set the parameters and stats of monsters, items and equipment.
Should you need a little bit of help in getting started, RPG Maker Fes has several preset characters and monsters that you can use in your game.
The final talking point was already announced during the latest Nintendo Direct in Japan, but a really neat feature of RPG Maker Fes is that the games you create will be free to everyone. A special software called "RPG Maker Fes Player" will be released for free on the 3DS eShop, allowing everyone to play the games others have created with RPG Maker Fes, even if they don't own RPG Maker Fes themselves.
Finally, take a look at some new screenshots of the game:
Leave a Reply