New Sonic 3DS themes out now in North America, including a free one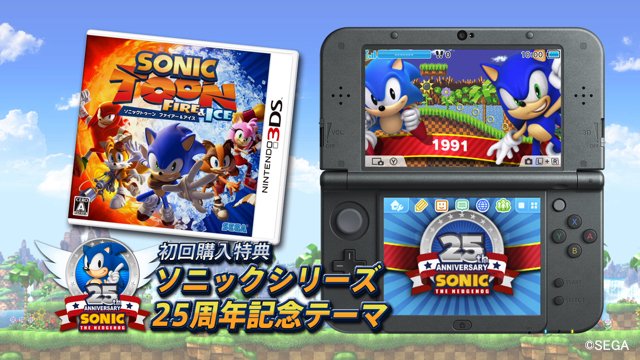 It's rare that we make a post about new 3DS themes in North America as they're typically covered in our Nintendo Download post, but we are making one exception today. That's because four Sonic themes are out now, and one is even free.
The theme pictured above, which is based on Sonic's 25th anniversary, won't cost you even a single penny. In addition to that, SEGA prepared the Sonic series: Boom Style, Sonic series: Classic Style, and Sonic series: Sonic Style themes. Each one costs $2, though you can also pick up a bundle of all three for $5.
Here's a look at the non-anniversary themes:
Leave a Reply