New Switch patents: HMD / VR, touchscreen, gyro, much more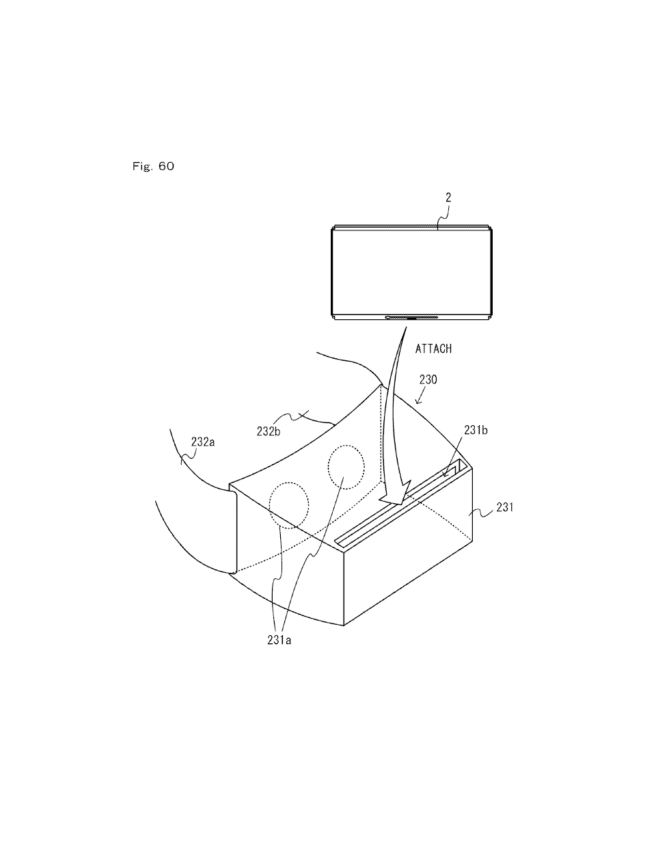 Back in June, Nintendo filed several new patents pertaining to Switch. The full set of documents were finally published today.
There's a whole lot of information to sift through here, to say the least. However, these are some of the main points that have been uncovered thus far:
– Images / text pertaining to HMD (head-mounted display) / VR
– Touch panel / touchscreen mentioned
– Gyro support is apparently in
– Shows two full controllers / four half JoyCons being connected at once
– Alternate JoyCon configurations with actual d-pads
– Shoulder buttons on JoyCons (L/R)
– Seems to confirm right JoyCon has an IR sensor (ie pointer)
– Both JoyCons have rumble motors
– NFC is in the right JoyCon
– The grip controller is basically a battery pack
– Seems to show fan in the Dock
– Seems to further suggest USB-C
– Console mode and portable modes mentioned where portable mode has less capability than docked mode
– One portion of the patent essentially talks about a sleep mode
Additional images from the patents can be found here. If any other noteworthy information is found, we'll add it to this post.
Leave a Reply