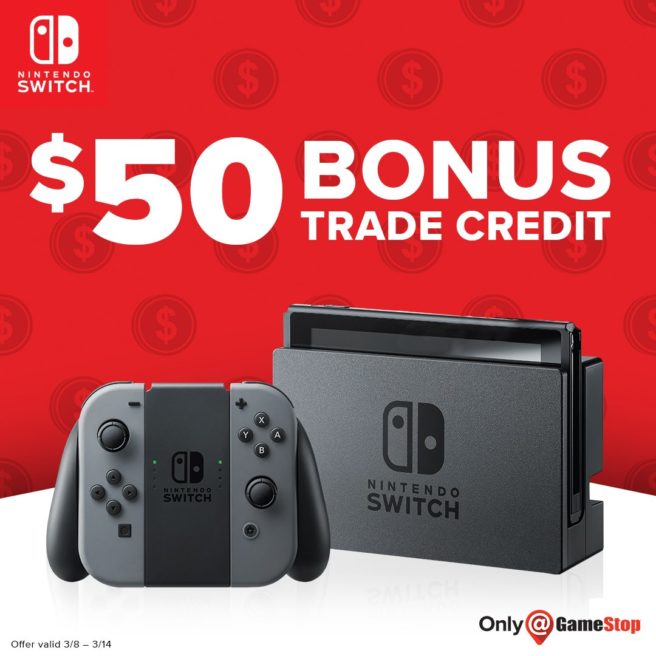 As of today, GameStop is running a pair of new trade-in deals for Switch.
First up, GameStop will provide consumers with 50% more credit for used games when traded toward a new Switch system or games. This lasts through March 14.
Also underway, GameStop will provide a $50 trade-in bonus when trading in select used hardware for a new Switch console.
You can find more information about these offers on GameStop's website here.
Leave a Reply