Next Yooka-Laylee Kickstarter stretch goal is £2 million, free DLC for backers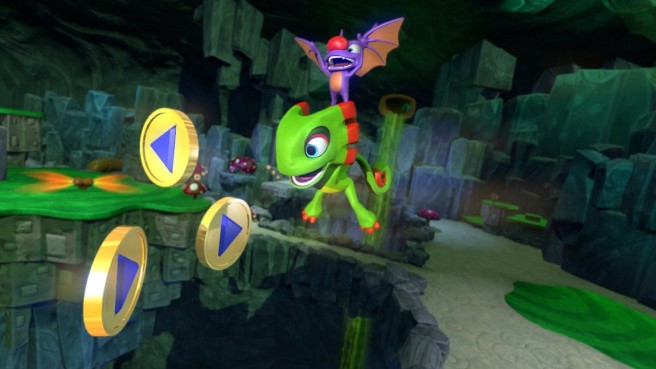 Yooka-Laylee's Kickstarter campaign has been updated with yet another stretch goal. At £2 million, the studio will prepare DLC that will be free to backers. This content will only be created once the game itself has been completed.
Playtonic wrote in a Kickstarter update:
Smashing it up like a student in Yates's, Yooka-Laylee backers have strawpedo'd their way through the latest stretch goal, and so now an orchestral soundtrack will be enjoyed by all. But before you stumble towards the high street intending to disseminate a large donner meat and chips – wait, because there's more…

The entire Playtonic team would like to offer its sincere thanks to everyone who has backed the Yooka-Laylee campaign so far. Our intention from the beginning was to use Kickstarter as a means to improve our game, and by helping us reach an incredible £1.5 million you've shaped it into one fine specimen.

From the start of the campaign we also pledged to do best by your amazing support by only setting stretch goals that would improve the game, without negatively affecting core development.

Our next stretch goal, if reached, will be used only to further improve and polish Yooka-Laylee, and give something back for your amazing support. Namely, we'll release our first post-release DLC pack free of charge for all backers.

When – and only when – we've finished and shipped the full version of Yooka-Laylee, we'll start work on additional content that will be distributed to backers free of charge for their platform of choice. And again, all additional funding will of course go towards improving and polishing the game.
You can donate to the Yooka-Laylee Kickstarter campaign here. It ends on June 16.
Leave a Reply