Nintendo considered releasing a Famicom Disc System Mini, Famicom Mini wasn't originally planned, more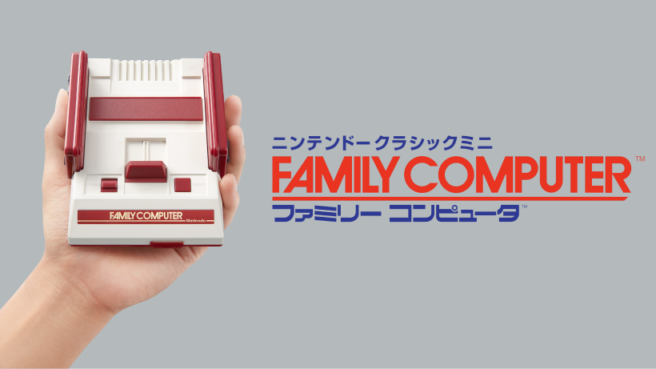 Famitsu published a big interview with Nintendo this week about the NES Classic Edition / Famicom Mini. There was really a lot of noteworthy information shared, and we have some of the highlights.
These representatives from Nintendo were interviewed:
Kazuhiro Maruyama / Hardware development department
Takao Shimizu / Planning and development department
Kazuyoshi Nishi / Business department
First, did you know that Nintendo gave some consideration to releasing a Famicom Disc System Mini as a device to play Disc System games? They didn't say if they were planning to release it simultaneously with the Famicom Mini or later, and it wasn't mentioned if it was peripheral or independent console. We only know that a mockup was created. However, if Nintendo went through with the system, the company would only be able to sell it in Japan, and Zelda / Metroid would have been excluded so they didn't release it.
Elsewhere in the interview, it's revealed that the Famicom Mini wasn't originally planned. Initially, Nintendo only intended to release the NES Classic Edition / NES Mini in North America and Europe. But once representatives at Nintendo's sales department saw what the device would be like, they proposed to sell it for the domestic market as well, and the whole team decided to make the Famicom Mini.
Later in the interview, Nintendo mentioned how the NES Classic Edition was made 50 percent smaller than the original. Meanwhile, the Famicom Mini is 60 percent the size. This is due to the original size of the Famicom. The boards were too big to fit in to the 50 percent scale form factor, and the controller would be too small to play.
Finally, it's worth noting that the NES Classic Edition mockup had a USB connector to connect controllers. Due to standardization and to ensure safety, Nintendo altered things to the Wii connector.
Leave a Reply