Nintendo Download (4/12/18, North America) – Don't Starve, Streets of Red, more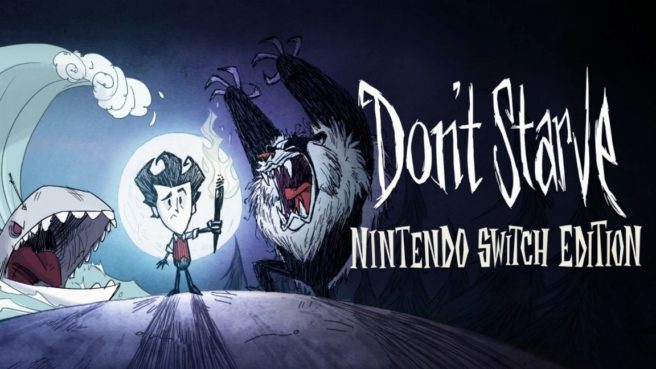 This week's North American Nintendo Downloads are as follows:
Switch Download
#Breakforcist Battle – $9.99
ACA NeoGeo Gururin – $7.99
Asdivine Hearts – $12.99
Burly Men at Sea – $9.99
Don't Starve: Nintendo Switch Edition – $19.99
Drone Fight – $4.99
Eternal Edge – $20.00
It's Spring Again – $1.79 (available April 17)
Pirates: All Aboard! – $5.99 (available April 13)
Regalia: Of Men and Monarchs – Royal Edition – $24.99
Rogue Aces – $10.40
Skies of Fury DX – $19.99
Streets of Red – Devil's Dare Deluxe – $7.19
Zotrix: Solar Division – $14.99
Switch Demos
Squareboy vs Bullies: Arena Edition
Twin Robots: Ultimate Edition (available April 13)
3DS Themes
The Alliance Alive Character Theme 1
The Alliance Alive Character Theme 2
The Alliance Alive Robbins Theme
eShop Sales
Nintendo eShop on Nintendo Switch, Nintendo 3DS and Wii U
Great deals this week! Check out the full list of deals available this week at: http://www.nintendo.com/games/sales-and-deals.
Activities
Fire Emblem Heroes Update – Version 2.4.0 of the Fire Emblem Heroes game released on April 10. Here are the highlights:
Stamina Zero!: You will no longer need to use any stamina to play Grand Hero Battles, Bound Hero Battles and Legendary Hero Battles.
Seven Grand Heroes Added to Rotation: Another seven Grand Heroes, including Camus, have been added to the daily Grand Hero Battle Revival rotation. Along with these battles, GHB Elite 2 quests will also commerce. These quests will be available for a full year.
New Event: The first round of Grand Conquests will begin at 4 a.m. PT on April 13. Starting at 12 a.m. PT on April 11, tap Events and then Grand Conquest, and you can pre-register for the event before it begins. Also, to celebrate this new event, everyone will receive 20 Orbs.
Special Orb Promo: Now until 11:59 p.m. on April 25, you will be able to purchase the Special Orb Promo: April Edition. Along with 21 Orbs, 6,000 Hero Feathers will be included as a bonus.
Source: Nintendo PR
Leave a Reply