Nintendo Download (5/18/17, North America) – Fire Emblem Echoes, Thumper, more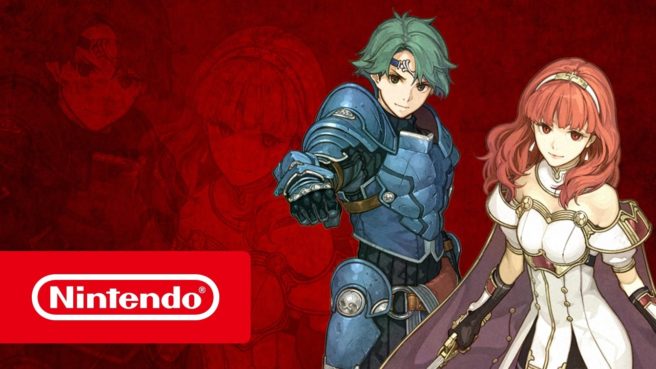 This week's North American Nintendo Downloads are as follows:
Switch Download
ACA NeoGeo Galaxy Fight: Universal Warriors – $7.99
Dark Witch Music Episode: Rudymical – $7.99
Thumper – $19.99
Switch Demo
Disgaea 5 Complete
Wii U Retail
Darksiders Warmastered Edition – $19.99 (available Tuesday)
Wii U Download
Pinball – $1.14
Wii U Virtual Console
Blazing Lazers – $5.99
3DS Retail
Cooking Mama: Sweet Shop – $29.99
Fire Emblem Echoes: Shadows of Valentia – $39.99 (available Friday)
Fire Emblem Echoes DLC
Season Pass ($44.99, twenty-two pieces of content): The Fire Emblem Echoes: Shadows of Valentia Season Pass includes all five DLC packs as they release. By purchasing the Season Pass, fans who want to receive all DLC will save more than 30 percent compared to purchasing all 22 pieces of content individually.
DLC Pack #1 – Fledgling Warriors Pack ($7.99, three pieces of content): Ideal for early- to mid-game adventurers, this pack includes a new dungeon (The Astral Temple) and two new maps, great for gaining more items, in-game currency and experience points.
3DS Download
Drancia Saga – $5.00
Mysterious Stars 3D: A Fairy Tale – $7.99
Mysterious Stars 3D: Road To Idol – $5.99
New 3DS Download
DodgeBox – $1.49
3DS Themes
Fire Emblem Echoes: Alm's Army
Fire Emblem Echoes: Celica's Army
eShop Sales
Great deals this week! Check out the full list of deals on Nintendo 3DS and Wii U available this week at http://www.nintendo.com/games/sales-and-deals.
Source: Nintendo PR
Leave a Reply