Nintendo keeping weapons a secret for weekend Salmon Run event in Splatoon 2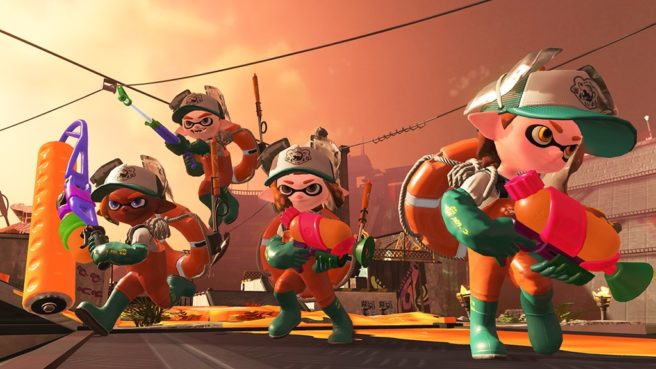 Splatoon 2 has a few more Salmon Run events lined up for this week. One in particular is very interesting.
When you check the Salmon Run schedule in Splatoon 2, the event for Friday / Saturday is a bit of a mystery. Nintendo isn't saying what weapons will be supplied here. The official Japanese Splatoon Twitter account mentioned this as well.
Reddit's frozenpandaman translated the message as follows:
An announcement from Mr. Grizz: 'There's trouble. For the 9/16 Salmon Run shift recruitment weapons are not fixed until you arrive on-site. Furthermore, I seem to have misplaced some personal items. If you see anything, do not take it with you, and please do not say anything.'
Whatever's going on here, we'll find out soon. The Salmon Run event will take place at the following times:
– 5 PM PT (September 15) – 11 PM PT (September 16)
– 8 PM ET (September 15) – 2 AM ET (September 17)
– 2 AM in the UK (September 16) – 7 AM in the UK (September 17)
– 3 AM in Europe (September 16) – 8 AM in Europe (September 17)
Leave a Reply