Nintendo pretty much confirms Need for Speed: Most Wanted Wii U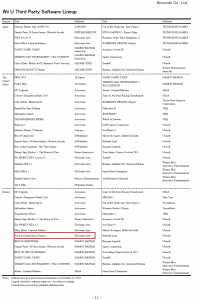 The image above comes from Nintendo's latest financial results materials. We posted it a few hours ago. One thing did slip over our heads, however: Need for Speed: Most Wanted in the Wii U's third-party launch lineup list.
Oddly enough, the game is only listed for Europe. We're also unsure when the game will be launching.
But at least this pretty much confirms things!
Leave a Reply