Nintendo selling Switch bundle in Europe with eShop credit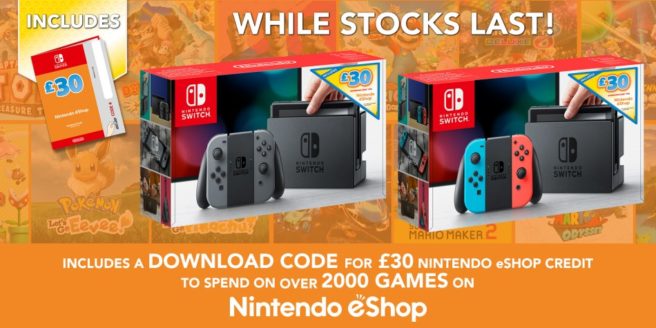 Nintendo has announced a new limited-time Switch bundle for Europe. Aside from the console, a £30 / €35 is included. The bundle is available in Neon Blue / Neon Red and Grey variations.
Nintendo says that it will be selling the bundle while "stocks last." Look for specifically marked packaging at select retailers to take advantage of the offer.
Leave a Reply