Nintendo shows off the Tomapon enemy in Super Mario Odyssey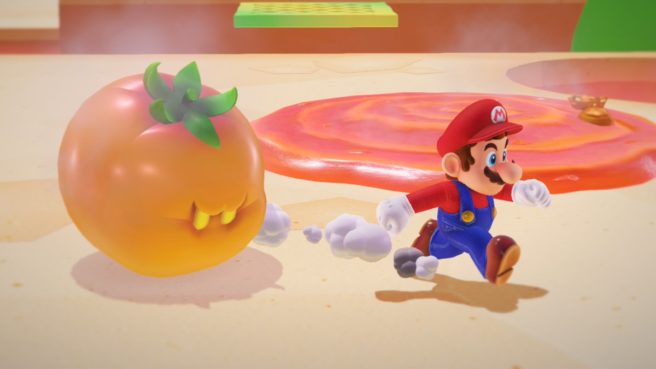 Nintendo's regular news updates for Super Mario Odyssey continue on. On the game's Japanese Twitter account, Nintendo showed off one of the new enemies you'll see.
The screenshot above offers a look at Tomapon. These enemies are located in the Mount Volbono section of Luncheon Kingdom). When Mario steps on a Tomapon, its magma spreads, so you'll need to watch out for these potentially dangerous enemies.
Thanks to Lukas M for the tip.
Leave a Reply