Nintendo talks more about the Snapshot Mode in Super Mario Odyssey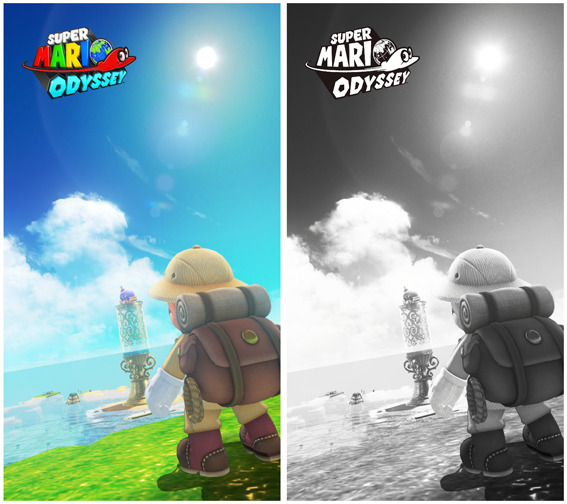 The Nintendo Treehouse Log is back with another post about Super Mario Odyssey, and specifically the Snapshot Mode.
Here's an excerpt about the photos above:
This was a shot for which I had to secure some extra elevation. While you can control a lot of your camera's positioning with Snapshot Mode's tools, there are limits, and sometimes you need to get Mario nice and high to get the shot you want. In this case, a nearby beachside cliff did the trick. I spent a while adjusting the angles to get this shot's composition just where I wanted it before taking the shot. I love how the ends of his little tentacles are just peeking out over the edge of the glass.

Comparing the second shot of this set with the New Donk Noir shot in my last post, you can see how the Black and White filter can be used to achieve some quite dramatic effects.
You can read the full entry on Nintendo Treehouse Log here.
Leave a Reply