Nintendo Treehouse talks Fire Emblem Warriors – Fire Emblem Awakening DLC, another round of screenshots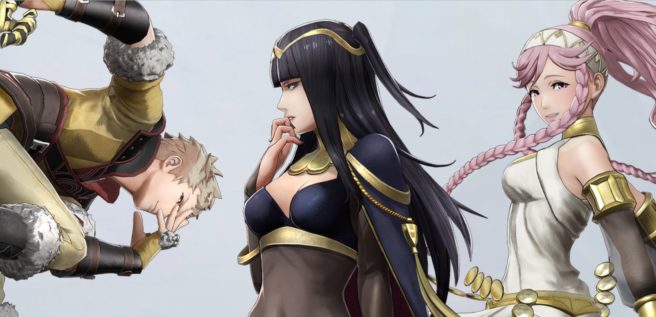 The Nintendo Treehouse Log has updated again with another entry. For its latest post, the Fire Emblem Awakening DLC for Fire Emblem Warriors is covered in detail.
Here's an excerpt:
First up in our roster is Owain. Or, as he'd put it, "Owain, the hero of an epoch, one truly without equal, steward as he is of the exalted blood of heroes."

He wields the legendary Mystletai–…er, Missiletainn, which is a character-exclusive weapon you can unlock by playing through his History Map, "Scion of Legend." (Which, incidentally, bears the same name as Owain's recruitment paralogue in Fire Emblem Awakening. During that battle, an NPC gifts him the blade, which he mistakes for the divine blade Mystletainn that Eldigan wielded in Fire Embem: Genealogy of the Holy War, much to the poor NPC's befuddlement.) On his new History Map, take his skill "Resonating Power" for a spin. It boosts damage dealt based on how close the unit's Strength and Magic stats are, and… Wait a minute…

Owain is a great swordsman, but his true strength lies in his powerful techniques, like "SACRED STONE OF STRIIIKE," "BLAZING BLADE OF DOOM," and "STEEL OF THE RADIANT DAWN!" (WITH CAPS!!!!)
We also have another round of screenshots:
You can read the full entry on Nintendo Treehouse Log here.
Leave a Reply