Nintendo will not distribute Nintendo Labo cardboard patterns for free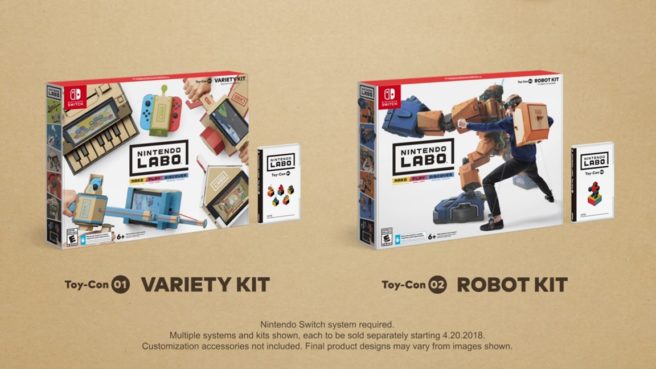 Update (1/18): Unfortunately, IGN France's information was correct, and the site has now posted a retraction. Contrary to its first report, you will not be able to receive the cardboard patterns for free.
---
Original (1/17): IGN France appears to have a bit of additional information about Nintendo Labo. According to the site's report, "the kits will not be mandatory – although the cartridge is needed – since Nintendo plans to offer the cardboard design pattern for free for aspiring builders".
Nintendo Labo will be starting out with the Variety Kit and Robot Kit on April 20. A Customization Set will also be sold that includes fun stencils, stickers, and colored tape.
Leave a Reply