Nippon Ichi announces Labyrinth of Refrain followup Labyrinth of Galleria: Coven of Dusk for Switch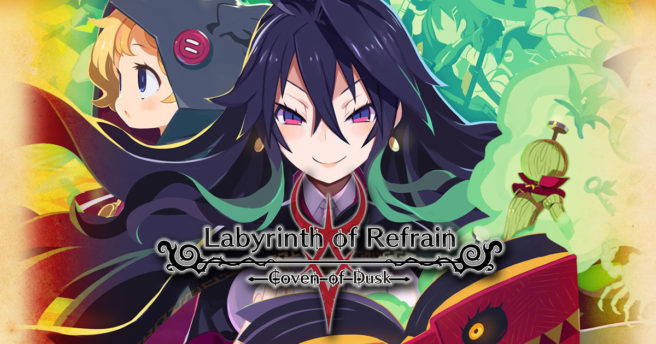 This week's issue of Dengeki PlayStation has announced Labyrinth of Galleria: Coven of Dusk, a followup to the dungeon RPG Labyrinth of Refrain: Coven of Dusk.
Only a few details have leaked from Dengeki PlayStation have leaked thus far. Here's what we know:
– Directed by Tatsyua Izumi, who also wrote the scenario
– Character design is by Takehito Harada
– Music is composed by Tenpei Sato
– Announced characters include the protagonist (an exorcism lamp?), someone named Eureka, the witch Madam Malta, and Madam Malta's granddaughter Perico
– The development team is made up of staff that worked on the first game
– Emi Evans is back for the music
– The game itself is described as more of a successor than it is a sequel
Labyrinth of Galleria: Coven of Dusk is due out in Japan on July 25 for 7,200 yen. Fans will also be able to purchase a limited edition for 9,200 yen.
Leave a Reply