Nongunz: Doppelganger Edition out on Switch in May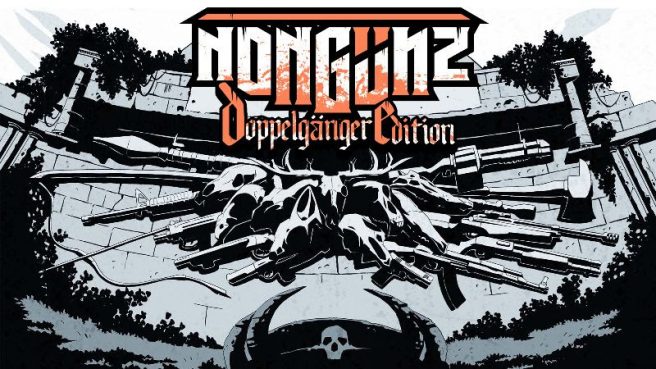 Digerati and Brainwash Gang have set a final release date for Nongunz: Doppelganger Edition. The nihilistic action-platformer will launch digitally for Switch on May 6, the two sides confirmed today.
Here's an overview of the game, along with a trailer:
Nongunz is a nihilistic action platformer roguelike. Obscure in both gameplay and theme, Nongunz is a riddle that demands sacrifice. Completely rebuilt in Unity, the Doppelganger Edition is a remastered version of the original, featuring two all-new modes: Arena and Local Co-op.

Key Features

Unforgiving gameplay that will challenge both your skill and your wits
The whole game is a riddle. Unveil the mystery behind the nihilistic universe of Nongunz
Beautifully crafted black and white pixel environments and characters
Hundreds of levels plagued with dozens of different enemies
Many weapons, items and equipment to unlock and master
The potential to change your perception about existence, violence, and mankind
New for the Doppelganger Edition! Join forces with your double in Local Co-op mode
New for the Doppelganger Edition! Survive an eternity of enemies in Arena mode
Nongunz: Doppelganger Edition will be sold digitally for Switch via the eShop.
Source: Digerati PR
Leave a Reply