Northgard – Clan of the Snake DLC out now on Switch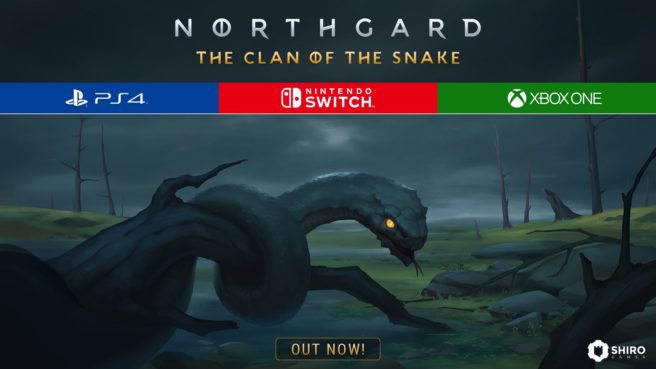 The strategy game Northgard recently made new DLC available on Switch. Players can now access Svafnir, Clan of the Snake.
Here's an overview of the DLC plus a trailer:
Led by Signy, the Spear Maiden, the cunning members of the clan have little regard for fame or honour, and would rather use guerrilla tactics to dominate their enemies than open warfare.

The clan's warchief is available at the beginning of the game and, while her martial skills are slightly better than a Warrior's at first, she will grow as seasons pass, becoming more powerful and unlocking new abilities in the process. Her most powerful skill, "Scorched Earth", can only be unlocked once Signy becomes an adult, and will allow her to burn down a tile, providing attack bonuses to her units and buildings.
Northgard's Clan of the Snake DLC can be accessed on the Switch eShop. Pricing is set at $4.99.
Leave a Reply