Our first real look at Medicom's new Link figure from Zelda: Breath of the Wild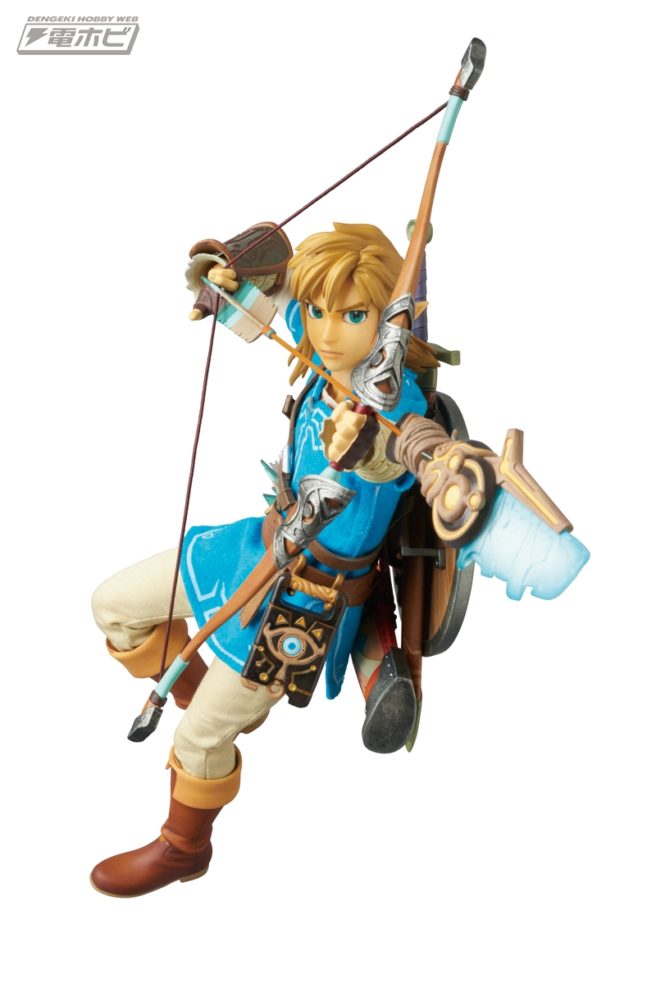 Last month, it was revealed that Medicom will be bringing out a new Link figure based on his appearance in The Legend of Zelda: Breath of the Wild. The 1/6 scale piece is part of the Real Action Heroes series.
We now have some actual photos of the figure from Dengeki Hobby. See some photos below.
The new Link figure features detailed accessories (a bow, quiver full of regular arrows, one of the special arrows shown in first trailer, a sword, shield, a hooded cloak, and the Sheikah Slate) and interchangeable hands and heads that can be used to customize his appearance. Additionally, two heads can be switched out so that Link's appearance changes to a shout. While the figure itself (the head in particular) is made of PVC, though the clothes are made from cloth.
It's not yet known when the figure will be available. Expect it to cost 30,240 yen (roughly $285 USD) upon release.
Thanks to Dave H for the tip.
Leave a Reply