DSi 104,897
PSP 43,726
Wii 24,726
PS3 18,354
Xbox 360 12,759
DS Lite 8,381
PS2 5,743


Mini-update: Okay, here is the official description of the update from Nintendo…
"An update that provides a behind-the-scenes enhancement to the Nintendo Channel was made available."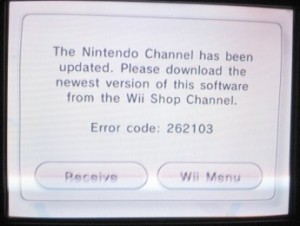 To be honest, I do not notice any significant changes other than the channel's slightly modified presence on the Wii Menu. As of now, there is no scrolling text to show some of the updates to the channel. Nintendo works in mysterious ways though, so perhaps they've added something that I may have missed. Keep in mind that this update is a mandatory download if you wish to access the Nintendo Channel from here on out. Oh, and no – There are no Wii demos on the channel. Sorry folks!

Nintendo News

Wii and Nintendo DS Top October U.S. Sales

Wii™ and Nintendo DS™ topped the U.S. sales charts and combined to sell more than 1.29 million units in October. Nintendo sold 803,210 Wii consoles and 491,176 Nintendo DS systems in October, according to the independent NPD Group, which tracks video game sales in the United States. These figures bring the lifetime U.S. sales for Wii to more than 13.35 million and Nintendo DS to more than 23.02 million, extending their leads as the best-selling hardware of this generation.

VC
-Mega Man 3 (NES)
-Phantasy Star IV (Mega Drive)

Hardware
PlayStation 2 136K
PlayStation 3 190K
PSP 193K
Xbox 360 371K
Wii 803K
Nintendo DS 491K
Top 10 software sales
360 FABLE II MICROSOFT (CORP) Oct-08 1 790K
WII FIT W/ BALANCE BOARD NINTENDO OF AMERICA May-08 2 487K
360 FALLOUT 3 BETHESDA SOFTWORKS Oct-08 3 375K
WII MARIO KART W/ WHEEL NINTENDO OF AMERICA Apr-08 4 290K
WII PLAY W/ REMOTE NINTENDO OF AMERICA Feb-07 5 282K
360 SAINTS ROW 2 THQ (CORP) Oct-08 6 270K
PS3 SOCOM: U.S. NAVY SEALS CONFRONTATION SONY (CORP) Oct-08 7 231K
PS3 LITTLE BIG PLANET SONY (CORP) Oct-08 8 215K
360 NBA 2K9 TAKE 2 INTERACTIVE (CORP) Oct-08 9 202K
360 DEAD SPACE ELECTRONIC ARTS Oct-08 10 193K

–(BUSINESS WIRE)– Nintendo of America Inc.:

WHAT:
Nintendo of America Inc. is inviting members of the media and anyone who enjoys a high-octane trip to the grocery store to compete in the Personal TrainerTM: Cooking supermarket spree and cook-off competition at Whole Foods Market Arroyo Parkway on Nov. 20.

Contestants will have the opportunity to scour the grocery shelves in pursuit of the ingredients needed to prepare one of the 245+ recipes found in Personal Trainer: Cooking – a new title for the Nintendo DSTM launching on Nov. 24.


Contrary to reports provided by EGM's Rumor Mill section, Square Enix confirmed today that Final Fantasy Crystal Chronicles: The Crystal Bearers will be released. The company states that they "have every intention of releasing it."
"While much of EGM's 'Rumor Mill' contents end up being accurate, in this case the report is incorrect. We have never announced that Final Fantasy Crystal Chronicles: The Crystal Bearers has been cancelled and have every intention of releasing it. There may be some concerns as a firm ship date has not been set but rest assured there will be an announcement once we finalize the date internally. Although there are many Square Enix related rumors out there that we do not comment on, due to the feedback from the readers, we felt it was necessary to provide a statement to alleviate the worries of those who are looking forward to the game. The fan base that the Final Fantasy series has is appreciated by everyone at Square Enix (not only the developers) so we hope this statement will prevent any further spreading of the rumor. We apologize for any unnecessary distress this rumor may have caused and hope the fans of the series can again look forward to the upcoming release of Fantasy Crystal Chronicles: The Crystal Bearers." – Square Enix statement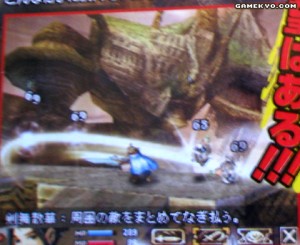 – The game will feature two protagonists Ibuki and Yui.
– They live in a fortified city built on the back of a giant.
– The giant will wake up during an enemy attack, our heroes must fight and defend their city.
– Cooperative multiplayer mode for up to four players locally available.
– The game will be presented at Jump Festa expo in Japan at the end of the year.