Take-Two originally stated that Grand Theft Auto: Chinatown Wars would launch in February 2009, but that is no longer the case. In fact, the game could launch as late as April 2009. Take-Two Interactive CEO Strauss Zelnick has said that the game will launch in the first half of the fiscal year. This means that the game could indeed launch in March or even April.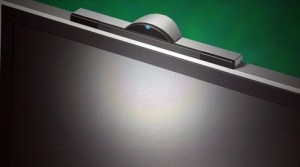 The WiiSpeak Channel, which allow friends to community with each other on their respective systems, can only be downloaded with a redemption code that is provided with Wii Speak. Such a decision will surely have a negative impact on those who purchase rented products, as there is a strong chance that the original owner will use the code to download the channel. As of now, there seems to be no immediate solution to this issue, and Nintendo's stance is that the code "cannot be replaced by Nintendo or your retailer if it is lost or stolen." So at this point, it would be best to hold off on purchasing a used product for now.


1. Final Fantasy XIII (PS3, Square Enix)
2. Dragon Quest IX (NDS, Square Enix)
3. Biohazard 5 [Resident Evil 5](PS3, Capcom)
4. Monster Hunter 3 (Wii, Capcom)
5. Dragon Quest VI (NDS, Square Enix)
6. Chrono Trigger (NDS, Square Enix)
7. Final Fantasy Versus XIII (PS3, Square Enix)
8. The Last Remnant (PS3, Square Enix)
9. Dissidia: Final Fantasy (PSP, Square Enix)
10. White Knight Chronicles (PS3, Sony)
11. Animal Forest: Dobutsu no Mori (Wii, Nintendo)
12. Star Ocean: The Last Hope (X360, Square Enix)
13. Ryuga Gotoku 3 [Yakuza 3] (PS3, Sega)
14. Christmas Kiss (PS2, Enterbrain)
15. Final Fantasy Agito XIII (PSP, Square Enix)



– Pilot Konki through 20 missions spanning 5 different environments
– Top-down shooter with creative use of the Wii Remote's infrared pointer capabilities used to pilot your ship
– Pick up items and upgrades to enhance controls and chances of accomplishing your mission
– Four person multiplayer matches locally on your home console
– Compete for best times with online leaderboards
CHICAGO – Nov. 13, 2008
The fate of the heavens is in your hands in Evasive Space, YUKE'S Company of America and High Voltage Software's latest space action title for Nintendo's WiiWare™ service announced today, set to launch this coming January. Capturing the casual pick up and play nature of past WiiWare favorites combined with the creative use of the Wii Remote™'s infrared pointer, pilot your rocket ship on a wildly dangerous interplanetary mission to save the stars.

You'll be guiding Konki on timed and collection-based missions through 20 stages of mazes and obstacles in five different environments spanning treacherous terrain including asteroid belts, planetary rings, astro-caves, and large space stations. Hazards surround your ship at every move – enemy fire, asteroids, black holes, tight corridors – while ship upgrades tempt you at every turn. Compete with up to three of your friends in local multiplayer matches that will determine which pilot has the quickest and most skilled navigation abilities…

London (13th November 2008) – Square Enix Ltd., the publisher of Square Enix® interactive entertainment products in Europe and other PAL territories, today announces that THE LEGEND OF KAGE™ 2 will be available across Europe and all PAL territories tomorrow, exclusively for the Nintendo DS™ handheld system.

The hit arcade game is back! THE LEGEND OF KAGE 2's nerve shredding brand of Ninja action is set to take over both screens of the Nintendo DS, engulfing players in a whirlwind of flashing katana, screaming shuriken and breathtaking mid-air combat.

Glendale, CA – November 13, 2008 – Ignition Entertainment Ltd., a UTV Enterprise, a worldwide publisher and developer of videogames, in conjunction with Marvelous Interactive Inc. and developer Killaware, announced today that Lux-Pain for Nintendo DS™, the all-new text-based adventure game, will set its "eye" on North America in March 2009.

Showcasing the work of hot Japanese animator Robin Kishiwada, whose credits include cover illustrations for Eureka Seven series, Lux-Pain features music composed by Kenji Ito, well-known for the music in SaGa, Mana, and Culdcept series', and Yasuyuki Suzuki, of Operation Logic Bomb, Tail of the Sun, and Space Invaders Extreme fame.

01. [NDS] Hoshi no Kirby: Ultra Super Deluxe (Nintendo) 266,000 / NEW
02. [NDS] Rhythm Tengoku Gold (Nintendo) 40,000 / 1,129,000
03. [NDS] Wagamama Fashion Girls Mode (Nintendo) 37,000 / 154,000
04. [NDS] Pokémon Platinum (Pokémon) 37,000 / 1,890,000
05. [PS3] Grand Theft Auto IV (Capcom) 36,000 / 169,000
06. [NDS] Valkyrie Profile: Toga o Seoumono (Square Enix) 32,000 / 112,000
07. [PSP] Monster Hunter Portable 2nd G (PSP the Best) (Capcom) 19,000 / 44,000
08. [NDS] Personal Trainer: Walking (Nintendo) 18,000 / 45,000
09. [PS3] Gran Turismo 5 Prologue Spec III (SCE) 17,000 / 52,000
10. [PS3] LittleBigPlanet (SCE) 17,000 / 69,000