– Building designs: Greece, Egypt, Futuristic, Crystal, Sweet (cake buildings ), Las Vegas, Jungle, Hindu, Mediterranean, Japanese Traditional,…etc
– Events: fire breathing dinosaurs, asteroids, people-abducting UFOs, giant mechas, etc
– Wii IR used (trace roads with Wiimote, and more)
– the advisers return, and have been given a MySims-style design
– fly around the city in a helicopter, brighten the skies with neon lights
– Producer – Masahiro "Mitch" Ueno
– September release, for 6090 yen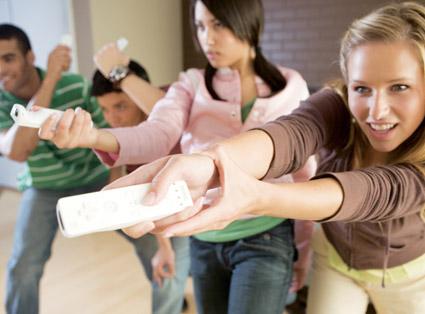 Wii Sports has been recognized across the globe as one of the most approachable Wii titles. Furthermore, the game was one of the first titles from Nintendo in what appears to be a continuous supply of the "Wii ____" entitled brand. Even though Wii Sports was released more than a year and a half ago, one possible "effect" from the gameplay may be surprising. In a recent article from Kasidie, a claim is made that Wii Sports produces sexual tension. "Unlike many other games, Wii Sports strongly encourages physical activity among players. The games generally require movements modeled after the actual sports you are playing. This provides numerous opportunities for physical intimacy and heightened sexual tension ("Here, let me help you perfect your bowling stance. Let's start with those hips…")."
From a personal standpoint, I feel that this assertion is a bit outlandish. I haven't heard of anyone stating that Wii Sports has invoked feelings that were described in the article.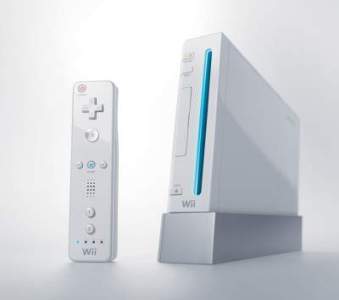 The following data accounts for sales up to May 11th (Famitsu numbers):
1. Wii Sports – 2,924,690
2. Wii Play – 2,337,766
3. Wii Fit – 2,003,295
4. Super Smash Bros. Brawl – 1,634,642
5. Mario Kart Wii – 1,249,372
6. Mario Party 8 – 1,224,921
7. Super Mario Galaxy – 904,689
8. Wario Ware Smooth Moves – 585,456
9. The Legend of Zelda: Twilight Princess – 554,109
10. Mario & Sonic at the Olympic Games – 549,026
Super Mario Galaxy has passed the 900,000 units sold mark and is well on its way to one million – A well deserved accomplishment considering the near perfection the game achieved. At the same time, most people will probably cringe when they see Mario Party 8 on this list.

Close to a week ago, a listing for Tornado popped up on GameFly. The title was initially scheduled to be releasing in Japan last year, but was put on hold for an indefinite amount of time. While the situation in Japan is currently unknown, Nintendo Power has confirmed that Tornado will be releasing in America at some point. No release date was provided by the magazine, but gamers can expect microphone blowing and touch screen circle drawing gameplay elements in Tornado when it releases.

VC
1 (1) – Super Mario Bros. 3 (NES)
2 (2) – Super Mario Bros. (NES)
3 (3) – Super Mario World (SNES)
4 (5) – Punch-Out!!! (NES)
5 (4) – Double Dragon (NES)
6 (7) – Super Mario Bros. 2 (NES)
7 (6) – The Legend of Zelda (NES)
8 (8) – Mario Kart 64 (N64)
9 (10) – The Legend of Zelda: Ocarina of Time (N64)
10 (11) – Super Mario 64 (N64)
11 (13) – Donkey Kong Country (SNES)
12 (14) – Pac-Man (NES)
13 (13) – Donkey Kong (NES)
14 (16) – Paper Mario (N64)
15 (10) – River City Ransom (NES)
16 (19) – The Legend of Zelda: A Link to the Past (SNES)
17 (17) – Star Fox 64 (N64)
18 (18) – Kirby 64: The Crystal Shards (N64)
19 (20) – Kirby's Adventure (NES)
20 (-) – Bubble Bobble (NES)
WiiWare
1 (1) – Defend Your Castle
2 (2) – Final Fantasy Crystal Chronicles: My Life as a King
3 (3) – LostWinds
4 (4) – TV Show King
5 (N) – Dr. Mario Online Rx
6 (5) – Pop
7 (6) – V.I.P. Casino: Blackjack
8 (7) – Star Soldier R
9 (8) – Critter Round-Up
10 (N) – Family Table Tennis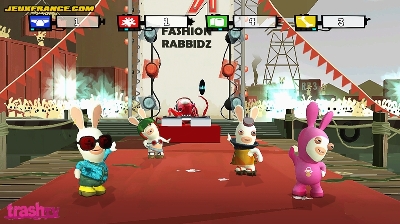 We already knew Rayman Raving Rabbids TV Party would be coming via Nintendo Power, but here's the official press release.
SAN FRANCISCO – May 28, 2008 – Today Ubisoft announced that Rayman Raving Rabbids(TM) TV Party will launch for the Wii(TM) system and Nintendo DS(TM) system this holiday season.

Following the tradition of Rayman Raving Rabbids titles showcasing fun and innovative use of the Wii controllers, Rayman Raving Rabbids TV Party will feature the Wii Balance Board(TM) accessory. The Rabbids plan to invade televisions worldwide, providing players with a variety of games and comedic exploits spoofing TV shows, pop culture and even advertisements.

SAN FRANCISCO – May 28, 2008 – Today Ubisoft announces the development of Shaun White Snowboarding, a title destined to break all former action sports video game notions and redefine the action sports genre. The game will appear on the Xbox 360® video game and entertainment system from Microsoft, the PLAYSTATION®3 computer entertainment system, Windows-based PC, and the Wii(TM) home video game system from Nintendo, and is scheduled for release in Holiday 2008.

Powered by the award-winning Assassin's Creed(TM) engine for Xbox 360 and the PLAYSTATION 3 system, Shaun White Snowboarding truly captures the action sports lifestyle. Shaun White Snowboarding is being developed from the ground up for the Wii system, taking full advantage of the Wii Balance Board(TM) accessory and featuring its own unique storyline and adventure with Shaun White.

"Shaun White Snowboarding will turn all of the traditional ideas and experiences of past action sports titles upside down," said Tony Key, senior vice president of sales and marketing at Ubisoft. "The combination of Ubisoft's innovation approach and the influence of Shaun's lifestyle and perspective make this gaming experience like no other."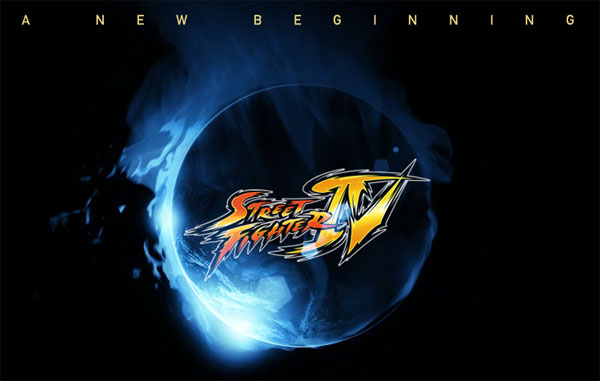 Previous rumors about Street Fighter IV suggested a Wii release. Capcom, however, has confirmed the platforms that the title will be releasing on with no mention of the Wii. Capcom has stated that Street Fighter IV will be heading to the Xbox 360, PlayStation 3, and PC. It is possible that a spin-off or a similar title based on the franchise could end up on Wii eventually, but for now, the situation isn't too optimistic for Street Fighter IV Wii.