Defy gravity in Midas's latest and greatest futuristic racing title Zero-G for the Nintendo DS.

Players compete as an elite Zero-G pilot racing against fearless rivals from across the stratosphere in 7 gut wrenching tournaments.

Every second counts as players take control of one of the most technologically advanced racing craft in the galaxy. Capable of reaching break neck speeds, they will need lightning reactions as they negotiate a massive 21 different tracks packed with obstacles, mines, tunnels and insane G-force drops.

The brilliant Wi-Fi multiplayer mode encourages players to challenge their friends or link up with players from across the globe. Find out who will rein champion of the world. This is racing like you've never seen before!

Zero-G is exclusively available for the Nintendo DS™ and is released on the 18th April 2008.

Minna Atsumare! Quiz Party (NDS, Ertain): 5 / 6 / 6 / 5 – (22/40)
Sakana to Asobou! Aquazone DS – Kaisuigyo (NDS, GungHo): 6 / 6 / 6 / 6 – (24/40)
Lyra no Bouken: Ougon no Rashinban (NDS, Sega): 6 / 6 / 6 / 6 – (24/40)
Katekyoo Hitman Reborn! Bongole Shiki Taisen Battle Sugoroku (NDS, Takara Tomy): 5 / 5 / 4 / 5 – (19/40)
Simple DS Series Vol. 35: The Genshijin DS (NDS, D3): 7 / 7 / 7 / 7 – (28/40)
Kidou Senshi Gundam 00 (NDS, Bandai Namco): 7 / 8 / 7 / 8 – (30/40)
Lux-Pain (NDS, Marvelous): 7 / 8 / 7 / 7 – (29/40)
Ninja Reflex (Wii, EA): 4 / 6 / 5 / 7 – (22/40)
Lego Star Wars: The Complete Saga (Wii/PS3, Activision): 8 / 8 / 8 / 7 – (31/40)
Nitrobike (Wii, Ubisoft): 4 / 5 / 5 / 4 – (18/40)
Lyra no Bouken: Ougon no Rashinban (Wii, Sega): 6 / 7 / 6 / 6 / – (25/40)
Tomb Raider: Anniversary (Wii/Xbox 360/PS2, Spike): 7 / 8 / 8 / 8 – (31/40)

When Super Smash Bros. Brawl was released, an explosion of users tested the waters of the Nintendo Wi-Fi Connection. Unsurprisingly, a ton of lag and online issues plagued the experience. There has been a strong demand for Nintendo to fix the issues with Brawl's online modes, and, in some ways, the company has. The spectator mode has been fixed, and options now appear. However, not everything is perfect yet. Instead of looking into fixing more problems, Nintendo has decided to wait out the issues the Wi-Fi Connection has been faced with.
"As with the launch of any online-enabled game, especially one as popular as Super Smash Bros. Brawl, everyone wants to play at once. This puts a strain on the pipeline. We have seen improvements in online play performance every day since launch." – Nintendo spokesperson

REDMOND, Wash., March 17, 2008 – After just one week on store shelves, Super Smash Bros.® Brawl for Wii has become the fastest-selling video game in Nintendo of America's history. Since its launch on March 9, the feature-packed fighting action game has sold more than 1.4 million units in the United States, including more than 874,000 on March 9 alone. It has sold at a rate of more than 120 units per minute between launch and March 16.

"Super Smash Bros. Brawl has made the leap from video game to cultural phenomenon," said Cammie Dunaway, Nintendo of America's executive vice president of Sales & Marketing. "Game reviewers and the public alike praise its fun game play and extensive, inventive content."

Super Smash Bros. Brawl features a nearly limitless variety of options for players. Dozens of classic Nintendo characters like Mario™ and Pikachu® are joined by industry icons like Sonic The Hedgehog™ and Metal Gear's Solid Snake for all-out four-player battles. The endless customization keeps players coming back for more. The previous game in the series, Super Smash Bros.® Melee, became the best-selling Nintendo GameCube™ game of all time with more than 7 million copies sold worldwide, so it's no surprise to see this latest installment racking up record numbers.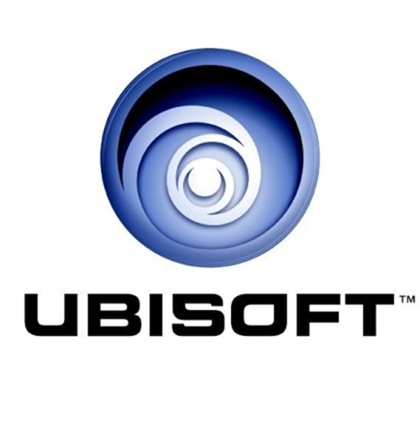 Are hardcore FPS titles going out of style? According to Ubisoft, yes. Phil Therien of Ubisoft made a comment that first-person shooting games do not provide enough revenue to warrant the development process of these games. Moreover, Therien noted that the market is "too narrow" to continue to develop as many FPS titles as the company has done in the past. Arguably, this is due to the overwhelming success of casual games. Will more companies follow in the steps of Ubisoft?

1 Zelda no Densetsu: Mugen no Sunadokei (Phantom Hourglass) NDS Nintendo 39
2 The Elder Scrolls IV: Oblivion X360 Spike 38
3 Super Mario Galaxy Wii Nintendo 38
4 GTA San Andreas PS2 Capcom 38
5 Call of Duty 4 X360 Activision 37
6 Call of Duty 4 PS3 Activision 37
7 Minna no Golf Portable 2 PSP Sony 37
8 God of War 2 PS2 Sony 37
9 Halo 3 X360 Microsoft 37
10 World Soccer Winning Eleven 2008 PS3 Konami 36
11 World Soccer Winning Eleven 2008 X360 Konami 36
12 Kousoku Card Battle: Card Hero NDS Nintendo 36
13 Yuusha no Kuse ni Namaikida PSP Sony 36
14 Uncharted: El Dorado no Hihou PS3 Sony 36
15 Lost Odyssey X360 Mistwalker 36
16 Assassin's Creed X360 Ubisoft 36
17 Ace Combat 6 X360 Bandai Namco 36
18 Ratchet & Clank Future: Tools of Destruction PS3 Sony 36
19 Minna no Golf 5 (Everybody's Golf 5) PS3 Sony 36
20 Ghost Recon Advanced Warfighter 2 X360 Ubisoft 36
21 Itadaki Street DS NDS Square Enix 36
22 Forza Motorsport 2 X360 Microsoft 36
23 Tom Clancy's Rainbow Six Vegas X360 Ubisoft 36
24 Gyakuten Saiban 4 NDS Capcom 36
25 Final Fantasy IV NDS Square Enix 35

Are you afraid of the dark? If so, this is a great week to face your fears with a pair of eerie new game offerings on Nintendo's Virtual Console™. One will plunge you deep underground to navigate perilous caves, while the other puts you on the front lines of a darkly sinister space war. In either case, your frights will give way to serious fun.

Nintendo adds new games to the Wii™ Shop Channel at 9 a.m. Pacific time every Monday. Wii owners with a high-speed Internet connection can redeem Wii Points™ to download the games. Wii Points can be purchased in the Wii Shop Channel or at retail outlets. This week's new games are:

Best Buy
Free $10 gift card when you buy any of the following games:
Zoo Tycoon 2 DS (DS) – $29.99
Paws and Claws Pet Resort (DS) – $29.99
Drawn to Life (DS) – $29.99
Are you Smarter Than a Fifth Grader? (DS) – $29.99
Cooking Mama (DS) – $19.99
Disney Friends (DS) – $29.99
Mario & Sonic at the Olympic Games (Wii) – $49.99
High School Musical: Sing It! (Wii) – $59.99
Hannah Montana: Spotlight World Tour (Wii) – $49.99
Save $10 when you buy any Petz or Imagine game
Get Brain Age, Brain Age 2, or Big Brain Academy free when you buy a DS Lite
Circuit City
Enchanted (DS) – $19.99
High School Musical: Sing It! (Wii) – $49.99
Ratatoiulle (DS) – $14.99
Free tennis racquet with purchase of Sega Superstars Tennis (Wii)
Brain Boost Academy (DS) – $9.99
Cooking Mama (DS) – $9.99
Hannah Montana (DS) – $9.99
The Suite Life of Zack and Cody (DS) – $9.99
Scooby-Doo Where Are You? (DS) – $11.24
M&Ms (DS) – $11.24
GBA 3 Pack – Life, Yahtzee, Payday (GBA) – $9.74
American Dragon: Jake Long Attack of the Dark Dragon (DS) – $11.24
Mah Jong (DS) – $11.24
B-17 (DS) – $11.24
ATV Quad Frenzy (DS) – $11.24
Phoenix Wright: Ace Attourney Justice For All (DS) – $11.24

Target
Drawn to Life (DS) – $17
Paws and Claws Pet Resort (DS) – $17
SpongeBob:Atlantis Squarepantis (DS) – $17
Lego Star Wars II: The Original Trilogy (DS) – $17
Transformers: Autobot (DS) – $17
Spider-Man Friend or For (DS) – $17
Smackdown vs. Raw 2008 (Wii) – $39
Tiger Woods PGA Tour 08 (Wii) – $39.99
Hannah Montana: Spotlight World Tour (Wii) – $39.99
Free Explorer's Pokemon guide when you reserve either Pokemon Mystery Dungeon game

How many of you have been playing your brains out this week, enjoying Super Smash Bros. Brawl? I certainly know I have! In honor of the release of Brawl, I have set up a tournament on our forums. You can read up on all of the details at the link below. To sign-up, just register on the forum and post that you wish to participate in the topic. The prize? A Virtual Console game of your choice.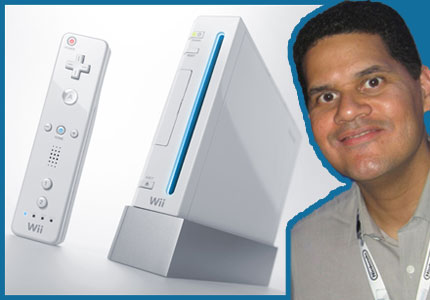 Gamers, fear not. Although Nintendo fans have been concerned about the second half of 2008, Reggie Fils-Aime has confirmed in a GameTrailers TV episode that Nintendo's second half lineup will be announced at E3. Furthermore, he noted that a huge "gamers" game will be releasing this holiday, and that casual gamers will be content with the future as well.