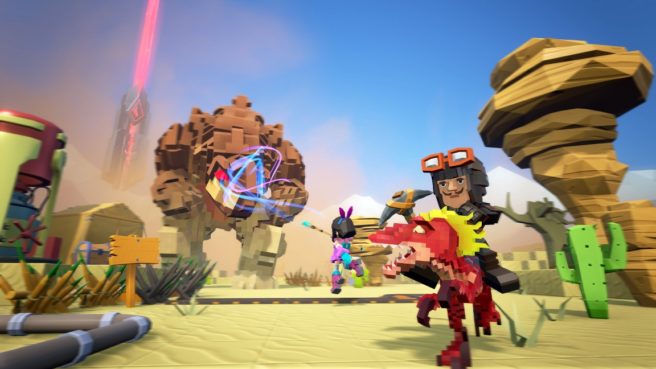 PixARK, an open world voxel-based sandbox survival game, is in development for Switch. Snail Games announced a release for later in 2018 on Nintendo's console today.
PixARK is apparently set in the same world as ARK: Survival Evolved. The game features single-player and online multiplayer modes, procedurally generated worlds, a Creative Mode that allows players to construct whatever they can imagine, and more.
Continue on below for more details and a trailer for PixARK.
In PixARK, a group of players wake up on a mysterious island, only to find themselves stranded. To survive, they must hunt, harvest, craft items, grow crops and build shelters to protect themselves from dinosaurs, natural hazards and potentially hostile human players. Using skills and the natural resources around them, players must tame or kill vicious creatures and learn to travel between worlds to uncover the mysteries that surround them.

PixARK is an open world voxel-based sandbox survival game bringing a new take on the world of ARK: Survival Evolved. The game will feature:

– Single player and online multiplayer
– The ability to collect and craft items and build bases
– Over 100 dinosaurs and other creatures to tame, train and ride
– Character progression and customization
– Procedurally generated worlds, with no two worlds ever being the same
– Creative Mode which allows players to construct whatever they can imagine
– More than eight unique biomes to explore, including deserts, jungles, caves and more
– Procedurally generated quest system to keep players actively engaged in their worlds
Leave a Reply