Pokemon Go – Gastly and Weedle selected for June and July 2020 Community Day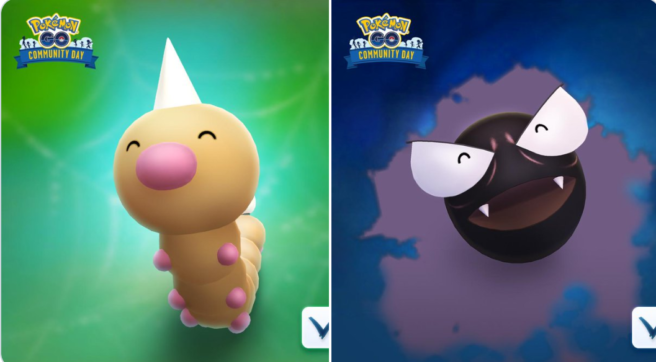 Recently, a Twitter poll was launched by the official Pokemon Go Twitter, asking trainers to vote on which Pokemon they'd like to see most in an upcoming Community Day event. Out of the four choices (Squirtle, Sandshrew, Gastly, and Weedle), the top two were selected to be Weedle and Gastly (Weedle at first place with 34.1% of the vote and Gastly at second with 32.3% of the vote).
This means that Weedle and Gastly will be featured in the June and July 2020 Community Day events, although it is unsure which will be featured in June and which will be selected for July.
The official announcement for the winners is included below, along with the poll results.
The votes are in! These Pokémon earned the most votes in our Community Day Twitter poll and will be featured in our upcoming June and July #PokemonGOCommunityDay events! Thanks for voting, Trainers! pic.twitter.com/Yy4F4hIjIV

— Pokémon GO (@PokemonGoApp) May 25, 2020
Trainers, it's time to cast your vote! The two Pokémon with the most votes will be the featured Pokémon for our next two Community Days! #PokemonGOCommunityDay

— Pokémon GO (@PokemonGoApp) May 24, 2020
Leave a Reply