Pokemon Legends: Arceus hosting shiny Baneful Fox Mask distribution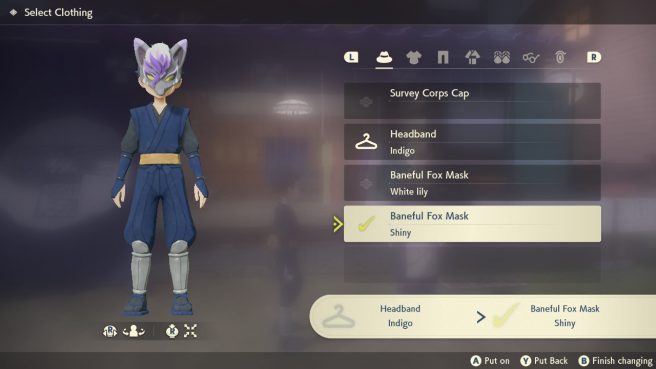 Pokemon Legends: Arceus has just kicked off a new distribution for a shiny Baneful Fox Mask. Of course, while this isn't a Pokemon, it's a different way of customizing your in-game look.
The Pokemon Company started up this distribution as it looks to promote its Pokemon: Hisuian Snow online anime series. The show just ended with its final episode today – you can watch the third episode here.
Follow the steps below to claim the shiny Baneful Fox Mask in Pokemon Legends: Arceus:
1. Launch Pokemon Legends: Arceus
2. Hit the up button on and scroll to the "Communications" tab
3. Select Mystery Gifts
4. Select Get via Internet
5. Select Clothing Gift
6. Watch as the gift arrives in your game
7. Be sure to save your game
Unlike some other recent distributions, this one will be active for a significant period. You'll have until May 31, 2023 to claim it.
Leave a Reply