Pokemon Scarlet and Violet Ditto location guide
Posted on November 29, 2022 by Dawn in Guides, Switch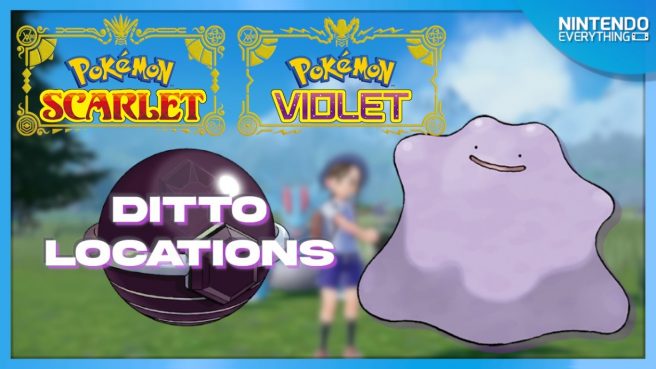 Ditto makes a return in Pokemon Scarlet and Pokemon Violet, and we now have information about its location and how to identify it in the games.
What is Ditto?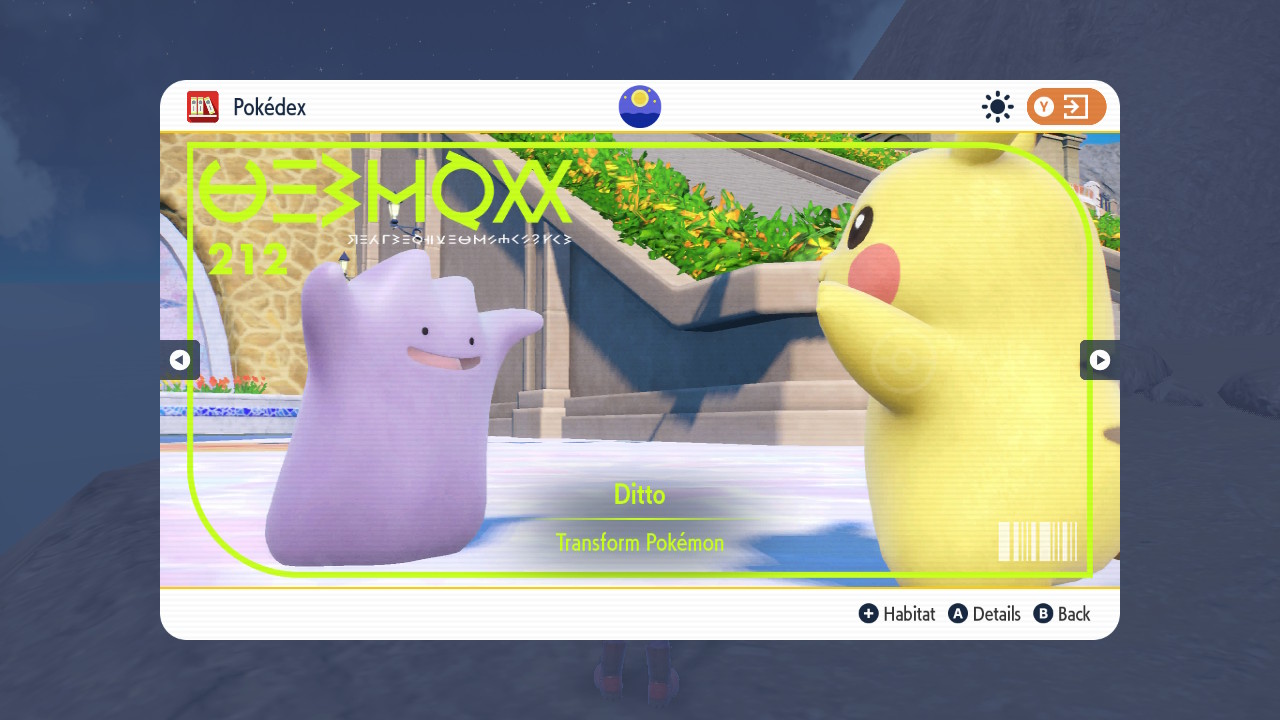 Ditto is a Normal type Transform Pokemon. It is notable for being able to take on the form and moves of any other Pokemon that it battles and, more importantly, it is capable of breeding with nearly every single Pokemon in the game, regardless of their gender or egg group.
As stated in the Pokedex entry: "It can freely recombine its own cellular structure to transform into other life-forms."
Pokemon Scarlet and Pokemon Violet Ditto location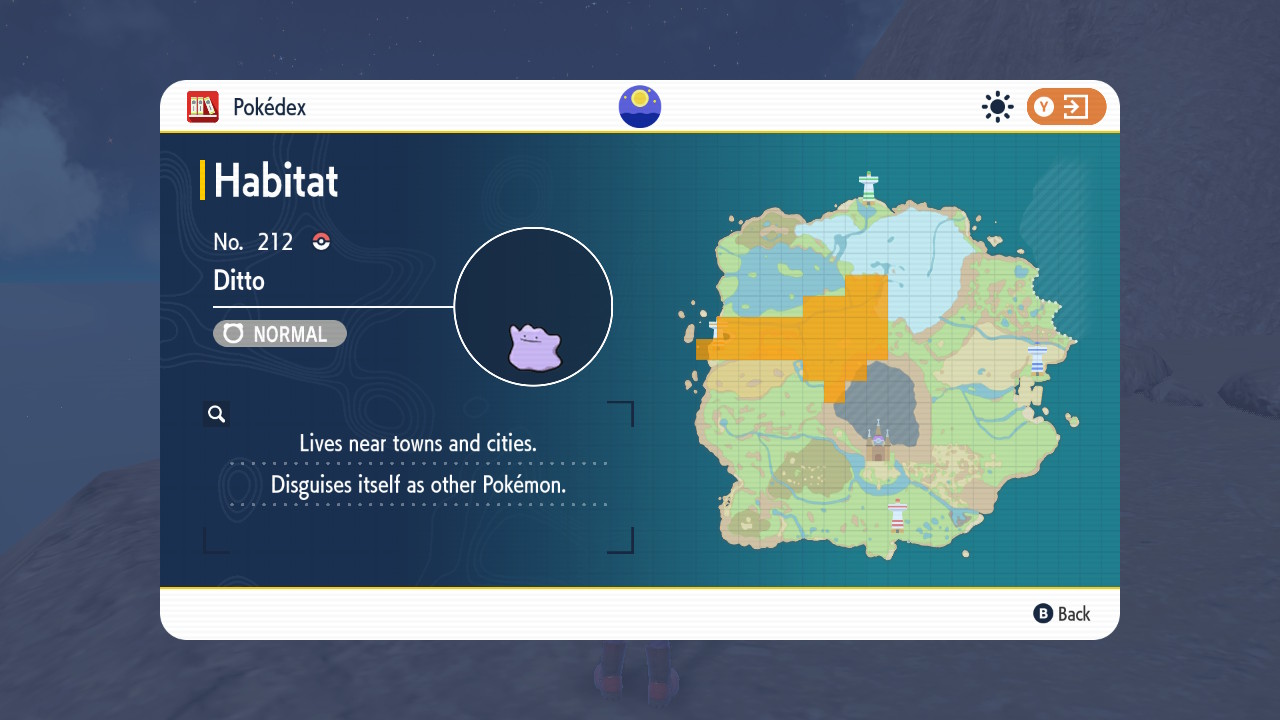 You can find Ditto in West Province Area Two and West Province Area Three. The Habitat data in its Pokedex entry notes that it likes to disguise itself as other Pokemon, and you won't be able to see it just by searching those areas. Ditto will reveal itself once you enter battle, but fortunately there is a way to check to see if the Pokemon you are looking at is a Ditto before starting a battle with it, meaning you won't need to battle every single Pokemon you see to check. Once you have successfully battled or captured a Pokemon, locking onto it with the ZL button will display its name. If the Pokemon's name remains "???" despite it being registered in the Pokedex, it will be a Ditto. Once you have battled or captured a Ditto, you will also be able to check to see if the Pokemon you are looking at is actually a Ditto in disguise.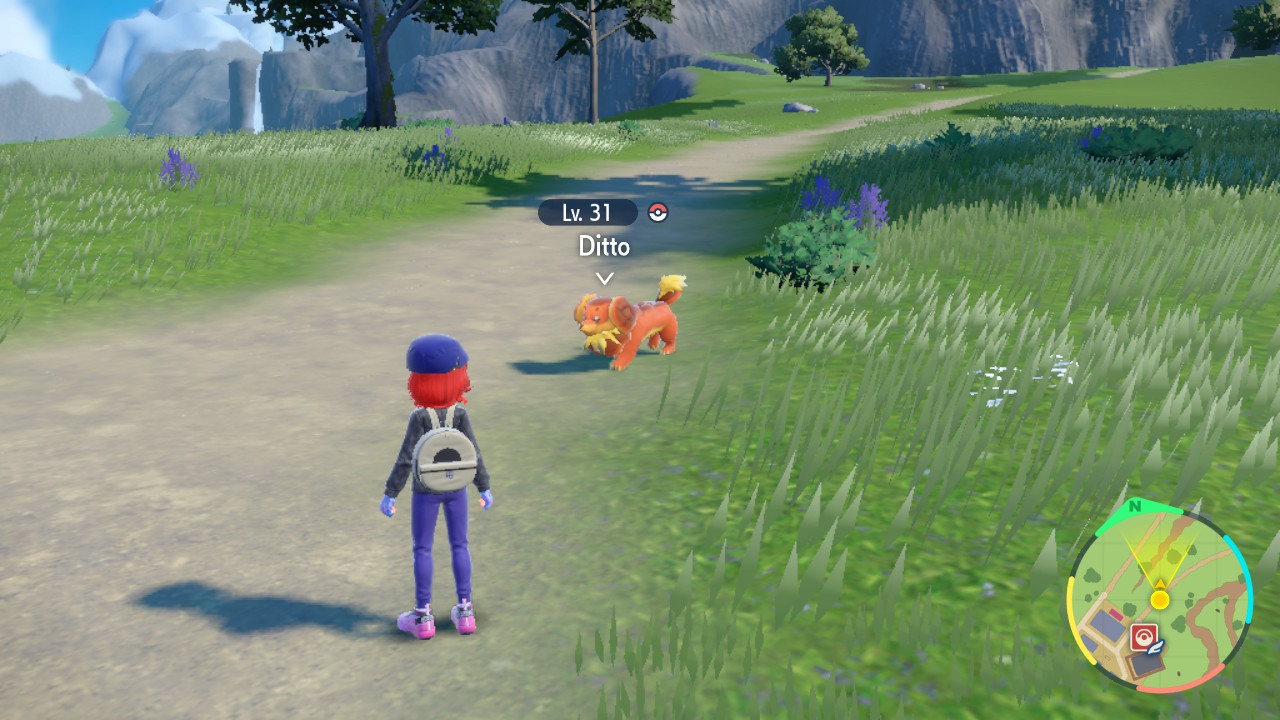 As another location for Ditto in Pokemon Scarlet and Pokemon Violet, you may also be lucky enough to encounter the creature in a Tera Raid Battle, which will be marked on your map. New ones will appear as you clear them, and they will also change daily, so it is worth checking each one on your map to see if any of them contain a Ditto. This is also the best way to get a Ditto with more desirable IVs, with higher star raids giving a greater chance of perfect IVs in multiple stats.
---
Pokemon Scarlet and Pokemon Violet are out now on Switch. Visit the official website here for more information about the games.
Leave a Reply