Pokemon Shuffle update (07/11/17): Alola Cap Pikachu, Shiny Mega Rayquaza, Mew, Registeel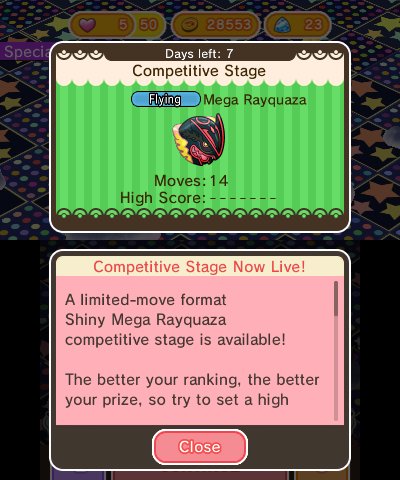 It's Tuesday, meaning that new content has gone live in Pokemon Shuffle. First up, a special stage for Alola Cap Pikachu is now available. You have until July 18th to clear it.
A Mew Escalation Battle will be available until July 25th. Beating it repeatedly nets you rewards, up to level 500.
Until July 18th, you can take part in the Shiny Mega Rayquaza competitive stage. As always, earning more points and getting a higher rank gets you better rewards.
Finally, the Registeel event is back, giving you another chance to obtain the Steel type Pokemon.
Leave a Reply