Pokemon Sun/Moon devs on their favorite starter Pokemon, initial backlash to Popplio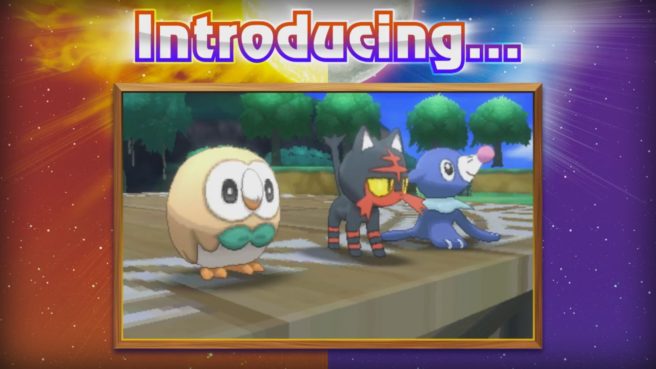 Kotaku was given the opportunity to speak with Pokemon Sun/Moon director Shigeru Ohmori and producer Junichi Masuda. During their chat, the starter Pokemon came up as a point of discussion.
When asked about the starter Pokemon he'll be going with, Masuda pointed to Litten. He said:
"At home I have a really tiny cat. …it's 3 kilograms. it crawls around, gets right on my shoulder, so I'm a cat man. I think I'll probably go with Litten."
As for Ohmori, he's a fan of Rowlet. He's a big fan of how the Pokemon moves his head and body. When Game Freak was first drafting Pokemon in 3D for X/Y, the team was forced to think about new ways of showing movement in an attempt to make them more lively. This is now being taken to the next level in Sun/Moon with subtle animations. Rowlet embodies what Game Freak has been attempting to do with Pokemon.
Kotaku also decided to bring up the initial backlash against Popplio. When asked about neither of the developers chose that Pokemon as their favorite and the negative reaction, Ohmori said:
"There's two of us. But of course we don't want to exclude anybody. I personally think that Popplio was very cute and he'll be very popular with a lot of people."
Leave a Reply