Pokemon Sun/Moon getting "Steelbook Dual Pack"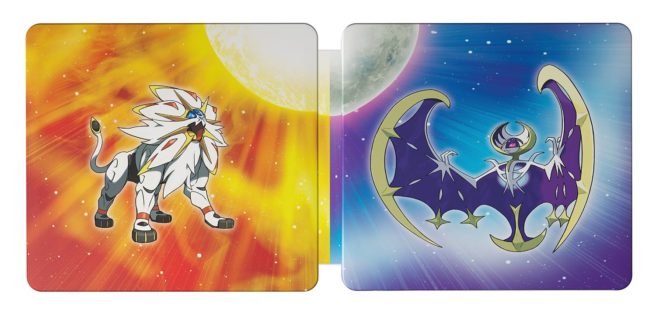 Update: Now up on Amazon Canada
as well.
---
Amazon is offering an exclusive "Steelbook Dual Pack" for Pokemon Sun/Moon. It's priced at $89.99, though Prime members can nab it for $71.99. Orders are now up here.
The Pokemon Sun/ Moon Steelbook Dual Pack naturally contains both games. You'll also receive a collectible Steelbook case with a purchase.
Here are a few photos:
Something similar was announced for Europe last month. Nintendo will be making "Pokemon Sun/Moon – Fan Editions" available which also contain copies of the game and a Steelbook. However, they're individual items as opposed to a bundle.
Leave a Reply