Pokemon Ultra Sun/Ultra Moon – special Lycanroc Z-Move, Dusk Form evolution timing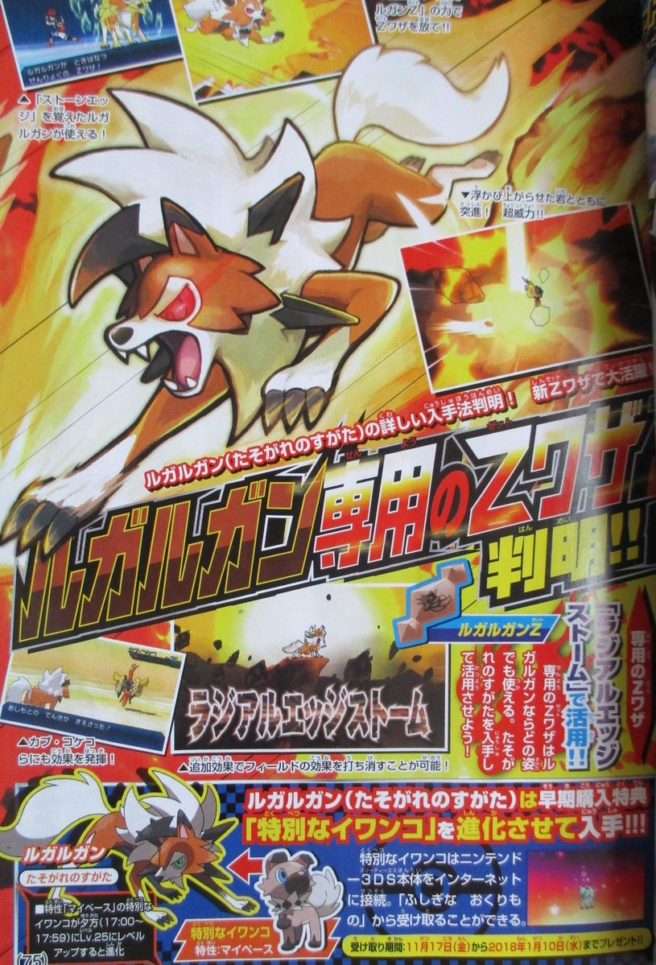 More Pokemon Ultra Sun and Pokemon Ultra Moon news has started to leak from CoroCoro. We now know that the Lycanroc will have a new Z-Move in the two games known as "Radial Edge Storm" which requires the Pokemon to know the move Stone Edge. Also, it has a secondary effect that eliminates field effects such as Terrain.
Additionally, it's confirmed that Rockruff can only evolve into Dusk Form between 5 PM and 5:59 PM after level 25. The pre-evolution special Rockruff also has the ability Own Tempo.
Leave a Reply