Police action RPG Pecaminosa on the way to Switch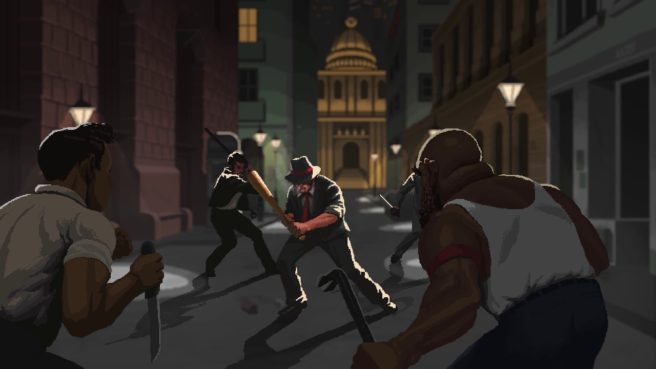 Cereal Games has managed to raise enough funds for its new action RPG Pecaminosa on Indiegogo, and a result, the project has been secured for Switch. The studio raised over $10,000 so far, and there's still close to three weeks remaining in the campaign.
Pecaminosa is a Police Action RPG, based on a Film Noir concept with a Pixel Art aesthetic. As John Souza – a former detective succumbed to the pleasures of alcohol and flesh – you will explore the city and its unique environments, as well as fight ordinary thieves, chase smart criminals, and even some forces of… the occult.

Pecaminosa is a dark gambling city that smells of death, sex, and gunpowder. And you know what? Once you are there, you'll get the opportunity to experience this fictional open-ended city, all the while living through a humorous, provocative and rich story, full of twists, turns and… a lot of liquor.

Features

Complementary experiences. Want to take home the pot playing Poker and Blackjack? With your help, we make it happen!

Guns & Apparel. Dozens of weapons and garments will allow you to improve your attributes and defeat the most powerful foes… in style!

Boss Battles. Let's raise a glass or two to the good old times! Besides taking part in an intense and dashing narrative, you also get to fight against big, bad, bosses!
Pecaminosa launches on Switch later in 2020. You can contribute to the game on Indiegogo here and help raise additional funds for additional features, including voice acting.
Leave a Reply