Possible Pokemon Black/White 2 release date from GameStop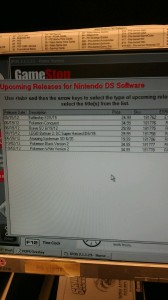 GameStop has offered a possible release date for Pokemon Black/White 2. The two games are slated for October 2 based on the retailer's schedule.
Nintendo has not announced a specific release date at this time. However, the company previously confirmed a Fall 2012 launch.
Leave a Reply