Post Consumer Brand cereal boxes giving out 50 Platinum Points on My Nintendo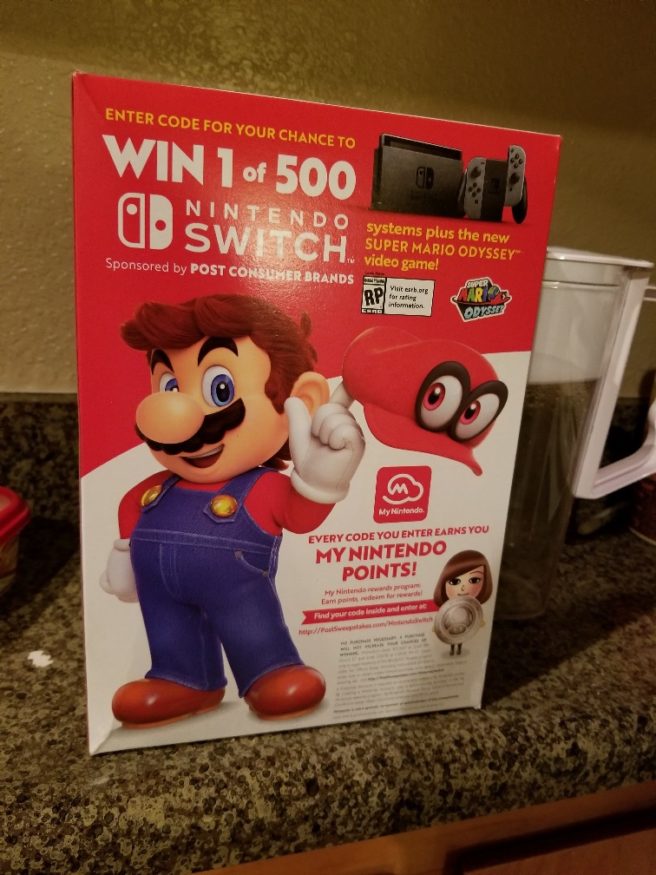 Earlier this month, Nintendo announced a partnership with Post cereals. Marked packages are offering consumers a chance to win one of 500 Switch Prize Packs, featuring a Switch system and Super Mario Odyssey.
20 million Post Consumer Brand cereal boxes come with codes. These include Honey Bunches of Oats, Grape Nuts, Honeycomb, Golden Crisp and Alpha-Bits, as well as in Malt-O-Meal cereals such as Honey Graham Toasters, Coco Roos and Marshmallow Mateys.
Even if you don't win one of the packs, there's still something in it for you. Coes can be used to earn Platinum Points. We knew this previously, but reader Ben tells us that it's 50 Platinum Points specifically.
Leave a Reply