Prima releasing official collector's edition guide for Zelda: Wind Waker HD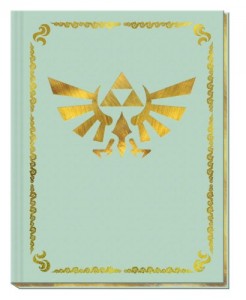 The next few months will be big for the Zelda series in terms of game guides. A few weeks ago, Prima revealed the special Legend of Zelda Box Set: Official Game Guide
, containing six guides, a unique book holder, bookmark, and certificate of authenticity. We've now learned that Prima is also preparing "The Legend of Zelda: The Wind Waker Collector's Edition: Prima Official Game Guide".
It'll include the following:
· Detailed walkthrough that covers each dungeon and side quest
· Strategies for defeating each boss and solving all puzzles
· Every secret revealed across the Great Sea including pieces of heart, sunken treasure and more
· All side quests covered in full detail and at the earliest point that they can be completed
· Hard cover with gold gilded pages
· Includes a cloth map of the Great Sea
You can pre-order the collector's edition guide here
for $36 and save $4 in the process. Amazon doesn't list a release date, but it should be out alongside the Wii U game in October.
Leave a Reply