Project X Zone 2 "Character" trailer, eShop demo in January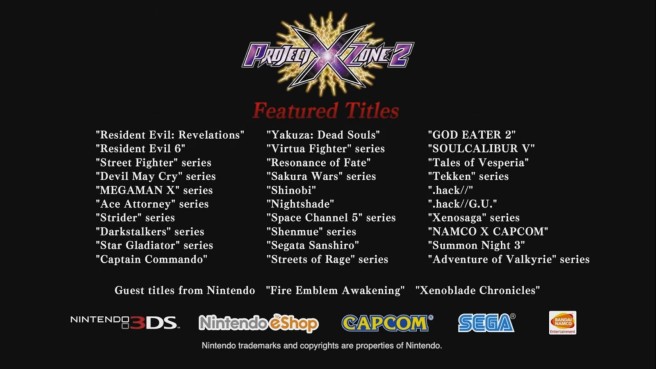 Update: Some additional news is in from Bandai Namco. The European release has been moved forward to February 12. The eShop demo is coming on January 21, which will likely be the case in North America as well.
---
Bandai Namco has put up a new English trailer for Project X Zone 2. You can watch it below.
As shown in the video, Bandai Namco is preparing to release an English Project X Zone 2 demo. This will be available on the eShop sometime next month.
Leave a Reply