Raging Justice physical version announced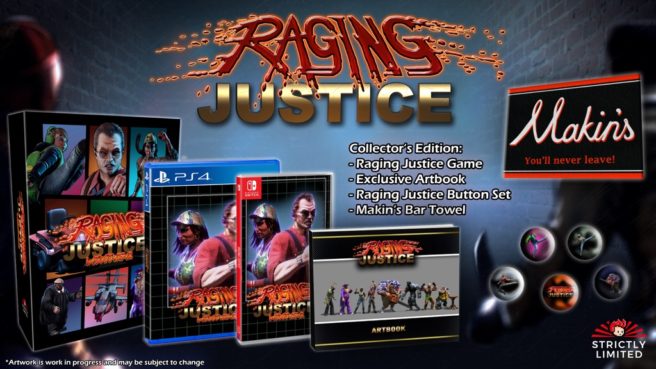 Strictly Limited Games has announced a partnership with Team17 and MakinGames to produce a physical version of Raging Justice. It will be available to order starting March 31.
Along with a standard copy, Strictly Limited Games is also preparing a limited edition. The latter version includes:
– Raging Justice Game (Nintendo Switch)
– Exclusive Hardcover Artbook
– Makin's Bar Towel (approximate size 50cm x 35cm)
– Raging Justice Button Set (5 Buttons)
The standard version of Raging Justice will be limited to 2,700 copies worldwide while the limited edition will only have 1,300 units. You'll be able to place an order here.
Leave a Reply