Railway puzzle game Mini Trains coming to Switch next week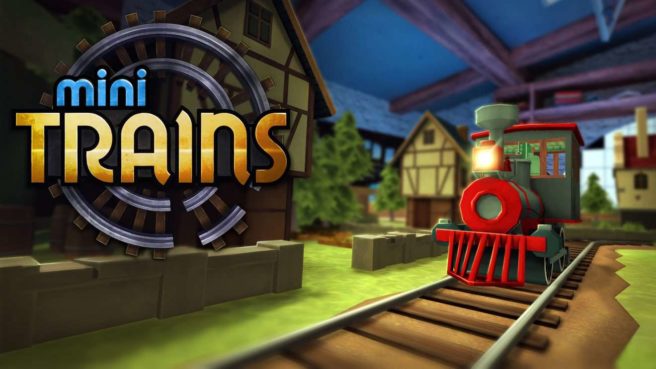 QubicGames has announced that it has ported the VR game Trains VR to Switch. When it launches on the eShop next week, the railway puzzle title will be sold as Mini Trains.
Here's an overview of the game, along with a trailer:
Mini Trains has 40 levels of clever puzzles. Remember not be one-track minded – every level has few solutions, so feel free to experiment. You must collect stars on each stage and some of them may be a little tricky to get, so fire up your steam brain and watch out for colliding trains. We transferred VR experience to more accessible way with new isometric camera, that allows you to take a wider view of the stage. At the same time you can step in driver's shoes thanks to first person mode. All aboard, let's hop on nostalgia train and go on an adventure!

Mini Trains – main features:
– Unique toy-like graphics, with isometric camera and option to take a closer look at the details from first person view;
– 40 levels, each with multiple solutions so you can find your own way to complete it;
– Many tools to deal with puzzles – switches, turntables, and tunnels. Use them to solve logistical problems;
– Childhood dreams without buying all expensive railway sets, on your console.
Mini Trains is due out on July 19 and can be pre-loaded now.
Source: QubicGames PR
Leave a Reply